7 Reasons to Use Decorative Laminate Wall Panels in your Homes & Offices
If you're looking to enhance your interior style, then decorative laminate wall panels are the right choice for your home. Available in a wide range of colours and designs, laminate wall panels offer you the best of both worlds – looks and functionality.
As one of the top decorative laminate suppliers in India, Decor Slimstone has an extensive range of wall panels in a variety of colours, designs and texture to suit all interior styles. Not just looks, our wall panels also add an extra layer of protection to your walls.
To convince you, in this post, we've put together a list of the top reasons why you should use decorative wall panels in your homes and offices.
#1: Super Easy Installation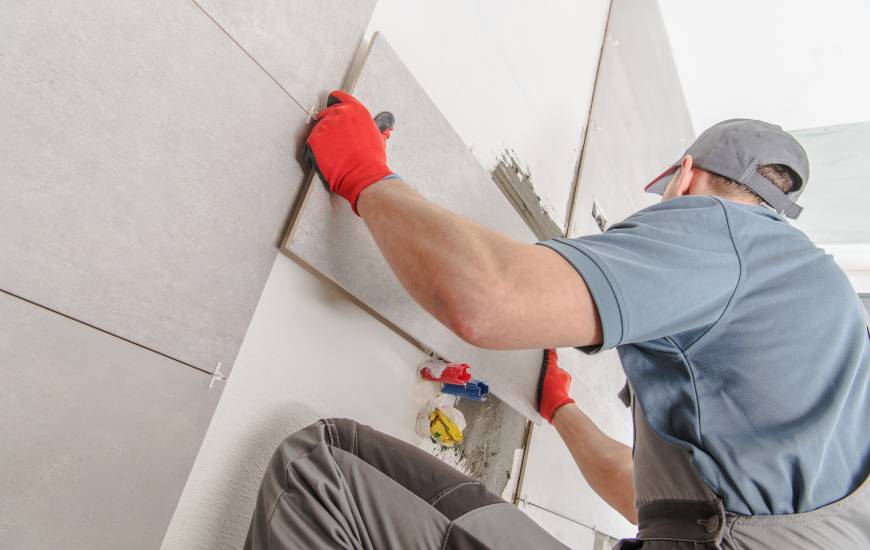 Fast, Quick and Not Labour Intensive
Generally, the preferred wall treatments in India are textured paints or wallpaper. The problem with these methods is that they are time-consuming, labour-intensive, and cost a ton. Decorative laminate wall panels – on the other hand – are easy to install and can be quickly applied on any wall without prior surface preparation.
Another huge benefit is that HMR and MDF wall panels are lightweight and easy to handle. This means, the entire installation process is completed within a few hours and without much fuss. Thus, reducing labour costs, which in turn, reduces the overall cost of the project.
#2: Tons of Choices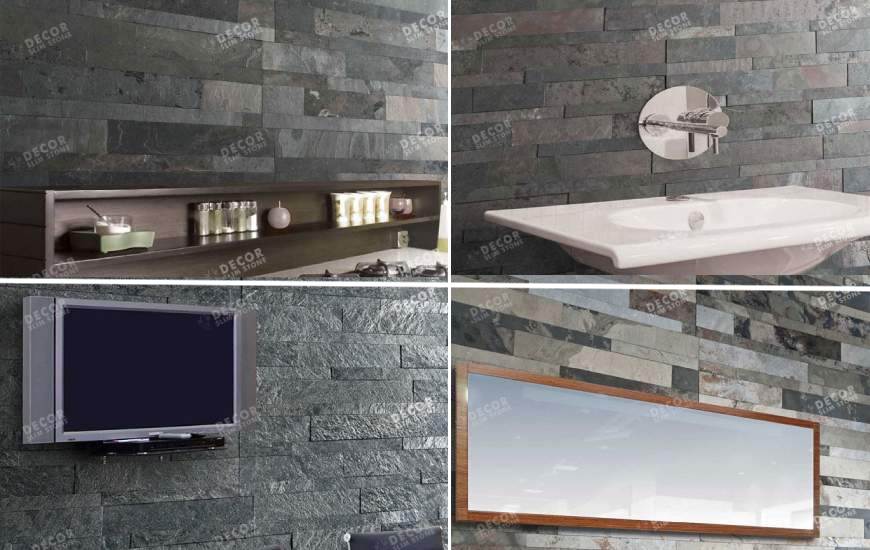 Choose from hundreds of colours, prints and designs
Unlike glass or wooden wall panels, decorative laminate wall panels are available in a wide range of colours, styles and designs. Whether you're looking for traditional styles like rustic browns and reds, colourful choices for your kid's room like fluorescent green and lemon yellow, or contemporary shades like royal walnut, shiny greys – you've got plenty of choices. At Decor Slimstone, as the No.1 wall coverings suppliers in India, we offer a huge collection of decorative laminate wall panels. Get in touch with our sales team to check our latest stock.
The wide selection makes it easy to design your unique interiors, without breaking the bank.
#3: Aesthetically Pleasing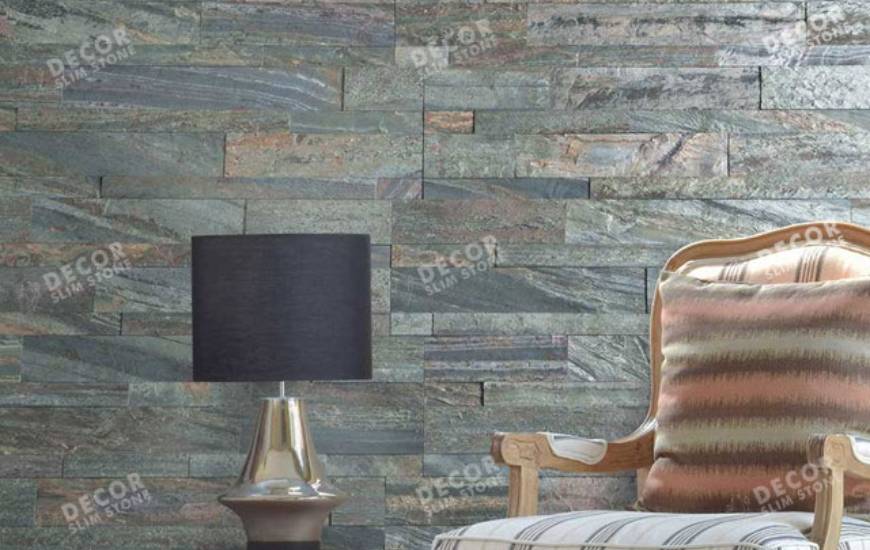 Let your walls do the talking!
It's one of the biggest benefits of using laminate wall panels. Decorative wall panels can be used to enhance and accentuate the walls, thereby giving a new stylish look to the entire room. Besides the wide range of colours and designs, wall panels are available in a huge variety of textures and finishes like wood, natural stone, etc. You can use these decorative panels to mimic the look of natural wood or stone, at a fraction of the price.
When it comes to using decorative laminates on your walls, you've got plenty of choices. Use it to cover the entire room, just an accent wall or only a segment of the wall, depending on your preferences.
#4: Sturdy and Durable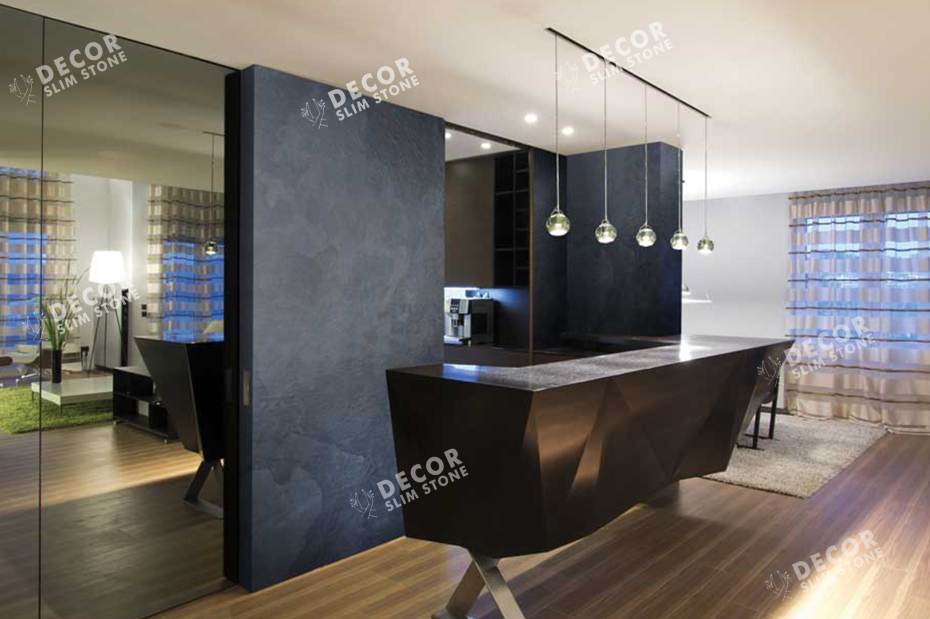 Built to Last!
Made from high-quality compact laminates, the decorative wall panels offered by Decor Slimstone are meant to last long. Moisture-resistant, fire-resistant, corrosion-free, pest-free – our laminate panels are an investment to your home. What's more, our decorative wall laminates are microbe-free, keeping away bacteria and viruses.
#5: Super Easy Maintenance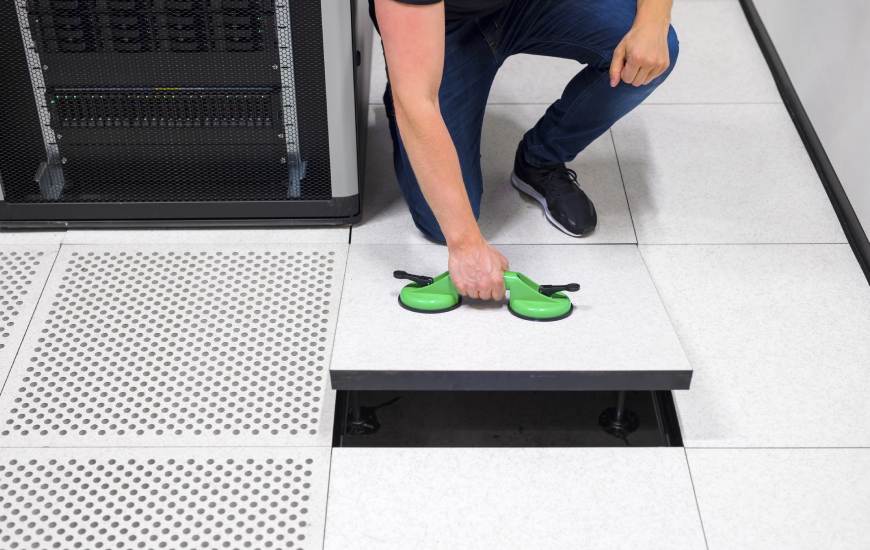 Keep your walls looking good as new for years to come!
Wallpaper and painted walls are suggested as alternatives to laminate wall panels. But, the problem with these two choices is that they require extensive maintenance. When it comes to painted walls, spills are difficult to clean and can damage the entire look. Similarly, wallpaper is not sturdy and durable in the long run.
Compared with these two choices, laminate wall panels are super easy to maintain. They are immune to abrasion, scratches, spills, dust and other damage, making them look good in the long run. Regular dusting with a feather duster or soft cloth is enough to keep them looking good as new for years to come.
#6: Conceal Uneven Wall Surfaces & Hide Electric Cables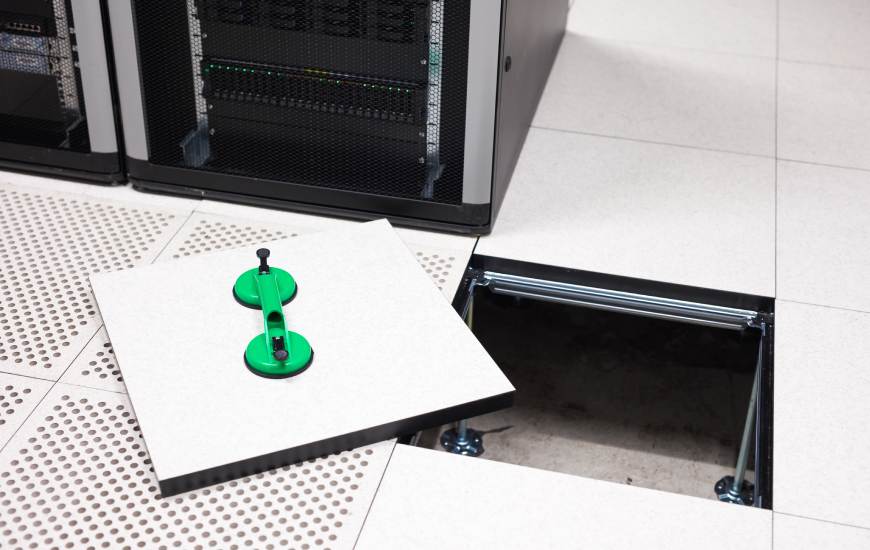 Bid Adieu to Poor Paintwork, Patchy Walls and Unsightly Electric Cables
Are your walls uneven or patchy due to moist? Worry not! You can cover it quickly with decorative wall laminates. These panels give a smooth and seamless finish to your walls. Flaking paints, peeling distemper, electric cords – stay hidden giving an elegant finish to your rooms.
#7: Reusable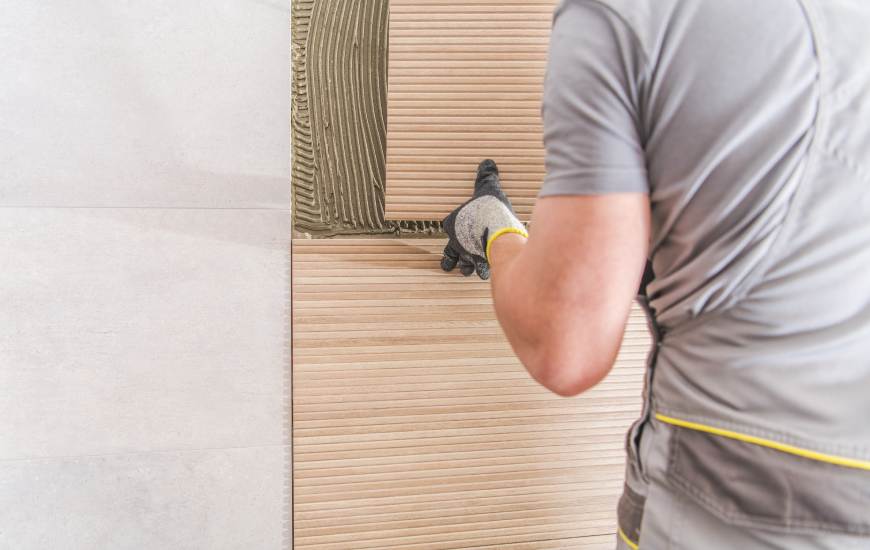 Reuse laminate wall panels again and again
Yep, decorative wall laminate panels can be reused. They can be removed without damaging the product or the walls beneath. You can use these panels in another room while redesigning or take them with you, when shifting homes.
The Bottom Line
Decorative laminate wall panels are suitable for both residential and commercial properties. They offer a huge advantages like – quick installation, microbe, fire and moisture resistant and require minimal upkeep. Get in touch with Decor Slimstone, India's leading decorative laminate wall panel suppliers and find the perfect fit for your interior needs.