Are you looking for a way to bring a high-end look to your home without breaking the bank? Laminate sheets are a great choice for achieving a high-end look on a budget. In this blog post, we will cover everything you need to know about designing with laminate sheets, from choosing the right one to creative applications. We will also provide some tips and tricks from some of the top thin stone veneer manufacturers in India. By the end of this post, you will have all the information you need to design with laminate sheets and achieve a high-end look on a budget.
A Brief Intro to Laminate Sheets from the No.1 Thin Stone Veneer Suppliers in India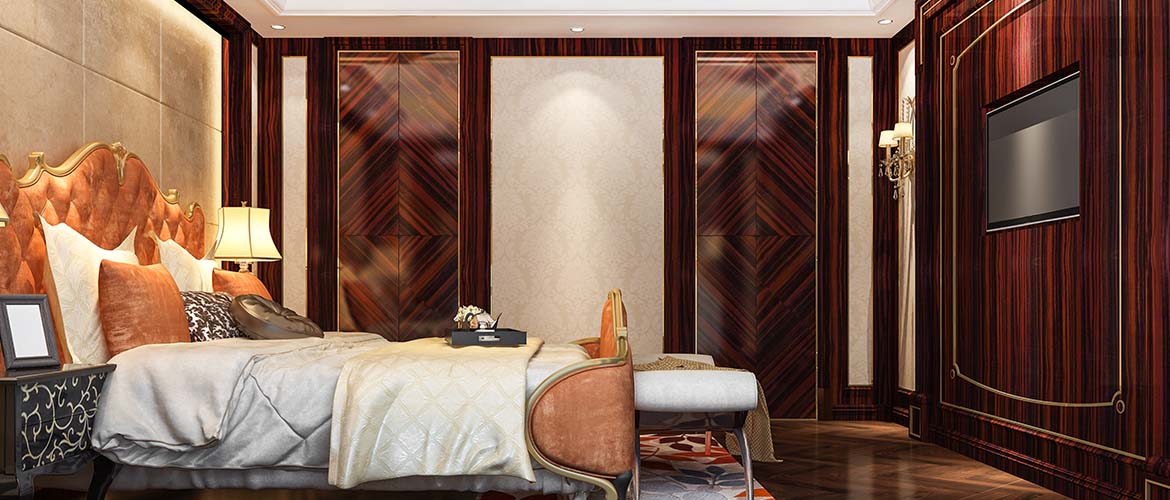 Laminate sheets are a versatile and affordable way to improve the look of your home. They come in a variety of colors, styles, and sizes, so you can find the perfect sheet to suit your needs. Below, we'll explain some of the basics about laminate sheets and their versatility.
First, laminate sheets are a versatile material that can be used for many different purposes in the home. From adding a splash of color or style to a room to giving it an extra layer of protection against damage or weathering, laminate sheets have endless possibilities for use in the home.
Another great benefit of using laminate sheets is their ability to reduce noise and vibration throughout your home. This is important because it can help to keep you more comfortable during long periods of silence or low-level activity. In addition, using 2MM Slim Stone Veneer laminate sheets can also reduce energy costs by reducing the need for insulation or other home improvement measures.
When choosing which type of sheeting to use for your home design project, remember that planning and execution are key factors in achieving a high-end look on a budget. With proper research and planning, you can create an impressive design with minimal investment – perfect for anyone on a tight budget!
Browse the latest collection of Decorative Laminates from the top-selling stone veneer manufacturers India, Decor Slim Stone!
Tips to Choose the Right Laminate Sheet – by Leading Thin Stone Veneer Suppliers in India
When it comes to choosing the right laminate sheet for your project, there are a lot of factors to consider. With so many different types of sheets available, it can be difficult to know which one is right for you. In this section, we will outline the different types of laminate sheets and discuss some of the factors that you need to take into account when selecting one.
Laminate sheets come in a variety of different types and finishes, each with their own benefits and drawbacks. Some common types of laminate sheets include: glossy, matte, semi-gloss, and vinyl. Each type has its own unique set of benefits and drawbacks that should be considered when choosing them for a project.
A few available with Decor Slim Stone are - 2MM Slim Stone Veneer, 1MM Stone Slim Veneer, Translucent Thin Stone Slim Veneer Laminate Sheets, and Decorative Laminate Sheets.
For example, glossy laminate sheets are great for projects that require a high level of glossiness or shine. They can be difficult to clean however, and they tend to show fingerprints and other markers very easily. Matte laminate sheets are popular for projects that require a high level of contrast between the front and back side (like pictures or logos). They are also easy to clean but may not have as much shine as glossy laminates. Semi-gloss laminates offer an intermediate level between matte and glossiness. They are mostly resistant to fingerprints but may have less contrast than either matte or gloss laminates. Vinyl is a low-cost option that is mainly used for projects that don't require any special features (like high gloss or contrast).
When selecting a sheet for your project, it's important to take all these factors into account. For example, if you want something with high shine but easy cleaning, then go with a glossy sheet! If you need something that is resistant to fingerprints but still looks nice then choose a semi-gloss sheet! And if budget is an issue then vinyl might be the best option for you! Ultimately, it's important to experiment with different types of laminate sheets until you find one that works best for your specific project needs.
Additional Read: 5 DIY Home Decor Ideas Using Slim Stone Veneers
Creative Applications of Laminate Sheets Shared by Best-Selling Thin Stone Veneer Suppliers in India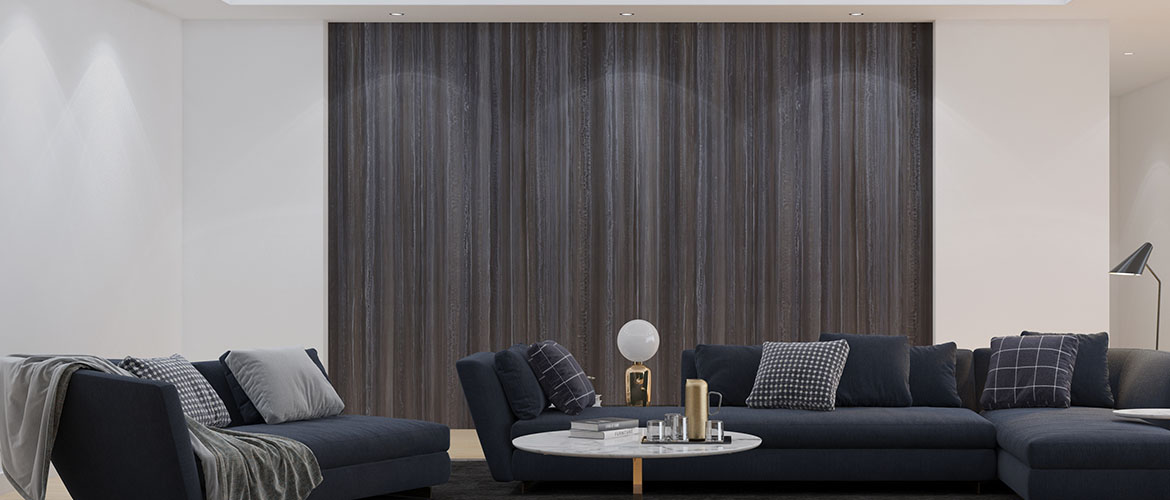 There's nothing like a good piece of furniture, and that includes laminate sheets for countertops, cabinets, and other furniture pieces. Laminate sheets are a great choice for any room in the home, and they can be used in a variety of ways to create stunning designs. In this section, we will outline some of the most popular applications for laminate sheets and show you some creative examples of how to use them.
One of the best ways to use laminate sheets is as countertops. They're affordable, easy to clean, and durable – perfect for any kitchen countertop. You can also use them as cabinet doors or shelves. Just be sure to measure your space before buying your sheet so that you don't end up with an unusable piece of furniture.
Laminate sheets make great wall decor as well. They're versatile enough to be used in any room in the house, but they also look great when used sparingly as accent pieces or to create custom designs. Just remember to take care when painting or decorating with laminate sheets – they can easily scratch or chip if not handled carefully.
Finally, one of the best things about using laminate sheets is that they're versatile enough to create any design you desire. Whether you're looking for a simple design or something more complex and intricate, laminate sheets have the ability to satisfy even the most demanding customer!
Installation and Maintenance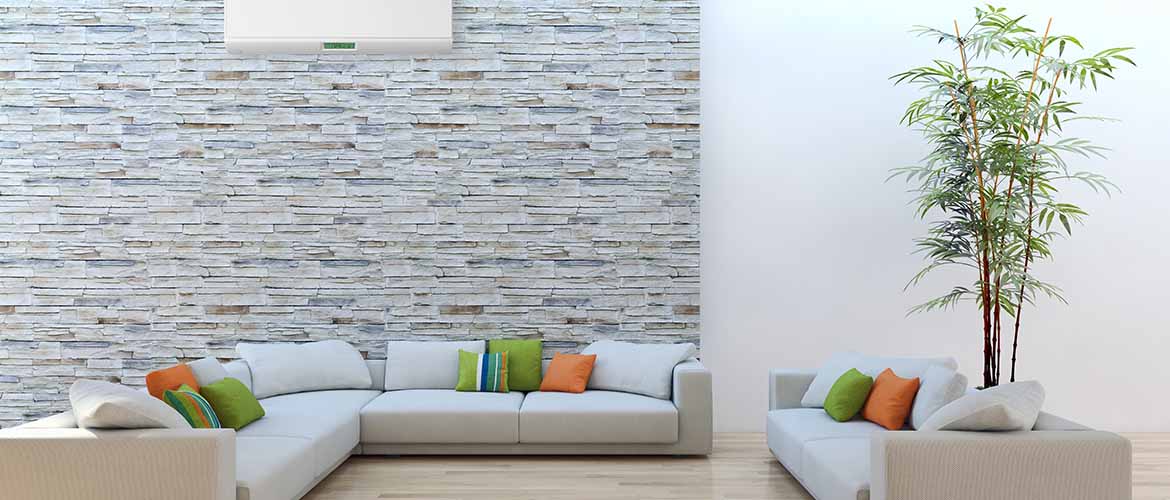 If you're planning on installing new flooring in your home, there's one thing that you need to do first: prepare the surface. By preparing the surface properly, you'll avoid any potential problems during installation and ensure that your new flooring lasts for years to come. In this section, we'll outline the steps that you need to take in order to prepare your floor for laminate sheet installation.
First, make sure that all of the furniture and appliances in the room are out of the way. This will give you plenty of space to work and minimize potential damage during installation. Next, clean the surface area with a mild soap and water solution. This will remove any dust or dirt from the surface and prepare it for laminate sheet installation.
Now it's time for the fun part: installing your new laminate sheets! To do this, carefully follow these step-by-step instructions:
1. Measure and cut your sheets according to the dimensions that you specified when ordering them.
2. Install each sheet of laminate using a level and straight edge guide.
3. Be sure not to apply too much pressure while installing your sheets; excessive force can cause cracks or damage to your flooring.
4. Allow time for your new laminate sheets to dry before using them – this will help prevent moisture from seeping through the material over time.
5. Once everything is installed, be sure to clean up any messes made during installation – this will help keep your floors looking their best!
Now that you've learned how to install new laminate floors, make sure that you keep them looking great by following these simple tips for maintaining their beauty and durability.
Check out our easy Installation Guide if you are a DIY Enthusiast!
To Summarize
Designing with laminate sheets is a great way to achieve a high-end look on a budget. With the right research, planning, and execution, you can create an amazing design that will last for years. The key is to understand the different types of laminate sheets available, what works best for your project needs, and how to prepare and install them properly.
With these tips in mind, you will be able to transform any room with ease! So, why not give it a go? Take the plunge today and start designing with laminate sheets! Call us today for more information about our services and get started on your next project now!
If you are in the market for the best quality stone veneer sheets, then Decor Slim Stone is your go-to place! As the top thin stone veneer suppliers in India, our products offer the highest quality and best returns on your investments. Check out our website today!