Here is a complete guide on thin veneers made from natural stone. Slimstone is one of the best thin stone veneer manufacturers in India and your go to place for everything veneer. Thin stone veneers are a great way to add some character to your walls without having to spend a fortune on costly materials.
Though natural thin stone veneer is not new to the construction industry, it has been gaining more attention in recent years. They offer a great alternative to expensive traditional tiles of granite or marble.
A Quick Introduction To Thin Stone Veneers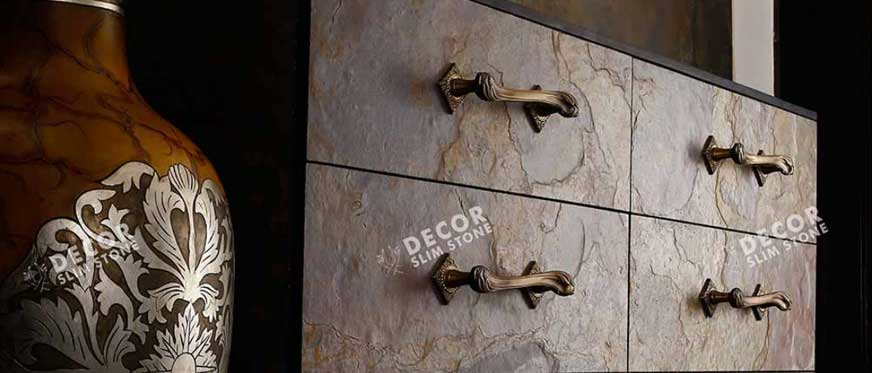 Thin stone veneers are thin slices of stone cut out of natural stones. They are generally cut to a 1-inch thickness that allows easy installation. They are installed over a stud or wall using a glue and are ready to install in as little as a couple of hours.
They are cut out of naturally quarried stone and do not contain any contaminates like sand or cement. They are available in so many different colors and can even be custom cut to your personal tastes. Tiling experts at Slimstone, reputed thin stone veneer suppliers in India, will be glad to show you different ways to incorporate thin stone veneers into your home decor.
Thin stone veneers are more than just a decorative feature in your home or office. They are highly durable and will last many years. The beauty achieved through thin stone materials is a reflection of the person who created it. Thin stone veneers are the perfect way to incorporate a decorative element into your home or office without breaking the bank.
Benefits Of Using Thin Stone Veneers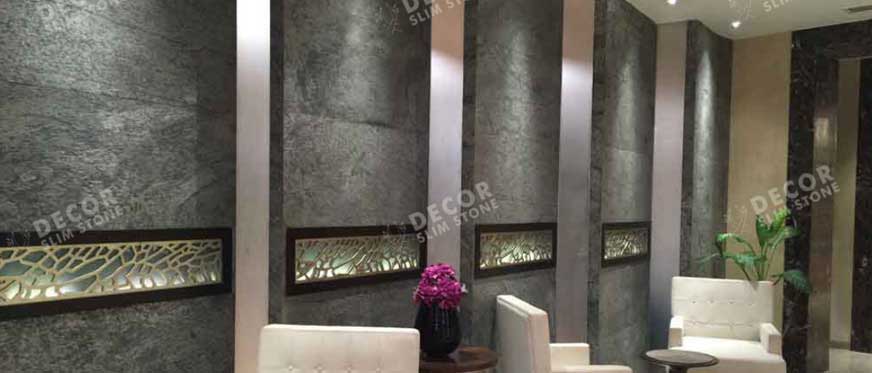 It is lighter than other stone building materials, which reduces shipping expenses.
It is possible to install it without the use of support ledges or footings.
Adheres to a range of surfaces, including plywood, drywall, panelling, concrete, and metal, with the correct surface preparations.
Suitable for both indoor and outdoor use.
Easy to care for and maintain for many years.
Browse through one of the most exclusive veneer catalog from the top veneer manufacturers in India, Slimstone.
Different Cuts And Shapes Of Thin Stone Veneers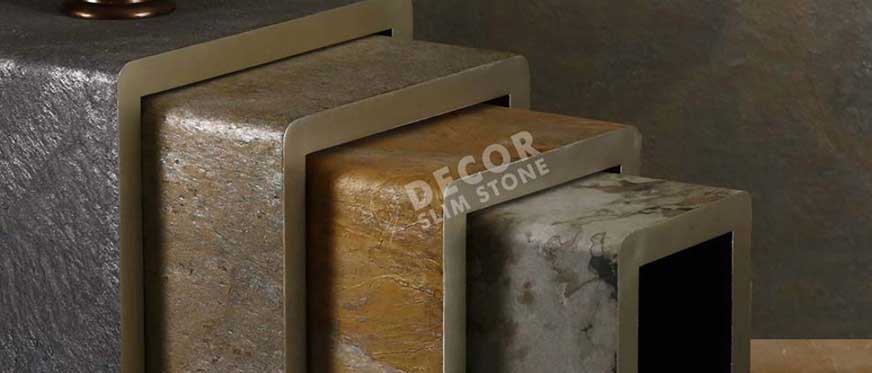 Color and cut possibilities for thin stone veneers have expanded substantially as the industry has grown and new players have entered the market. Slimstone is a market leader in thin stone veneers suppliers and here are the most common cuts available with us :
1. Round: These are naturally shaped round and ovals with a good size balance. They're ideal for creating an antique agricultural look or for coastal settlements. Farm walls or country fireplaces are a popular style, particularly in the northeast and mountains.
2. Square: This cut provides an outstanding size ratio, which is beneficial for larger applications. It's an excellent choice for a traditional "old world" aesthetic.
3. Rectangular: This is a rustic or finely cut shape; it is a highly universal cut that may be utilized in a wide range of applications, both large and tiny. It has a good size balance, but it isn't as striking as the square and rectangle.
4. Ledge Cut: Ledge cuts are two to four inches wide and come in a variety of lengths. They can be used alone to produce a "stacked" impression and are a fantastic choice for modern designs.
5. Mosaic Cut: This is a cut with a mix of large, medium, and small points and angular shapes. Mosaic is another fantastic option for larger areas where the contrast of shapes and sizes may be shown.
The thing with thin stone veneers is that you don't have to stick to a single shape or size for your space. You can mix-n-match various sizes & shapes to achieve a more versatile and unique look. Talk to our sales expert to learn how Slimstone, the leading wall coverings suppliers in India, can help you design your dream home.
Installing Thin Stone Veneers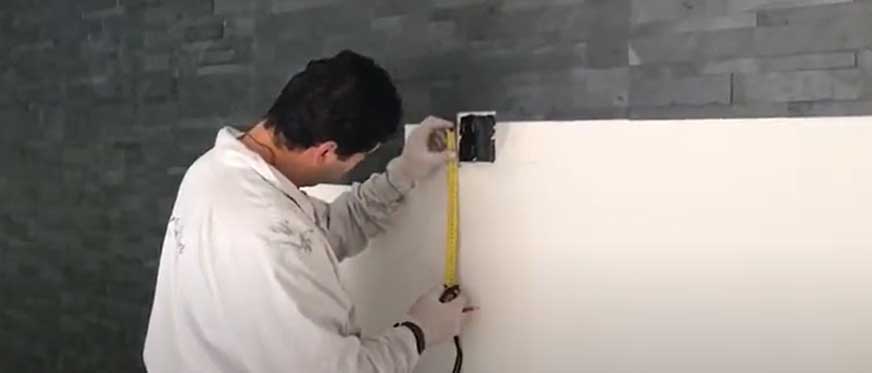 The general guideline for stone veneers is that they should only be applied on masonry walls, with the exception of solid concrete surfaces. It cannot be attached to wood, dry wall, or any other non-masonry surface.
That brings us to the next aspect, the kind of mortar to use. There are several excellent options available on the market for thin stone installation. Some are ready-to-use mortars that include everything you need. There are also many types of fortifiers on the market that are mixed into the mortar to give it a stronger bond and more flex for variations in temperature and moisture.
When you visit Slimstone, renowned veneer manufacturers in India, our team will help you understand all the aspects of thin stone veneers – types, materials, installation and maintenance so that you are fully equipped.
Popular Design Ideas With Thin Stone Veneers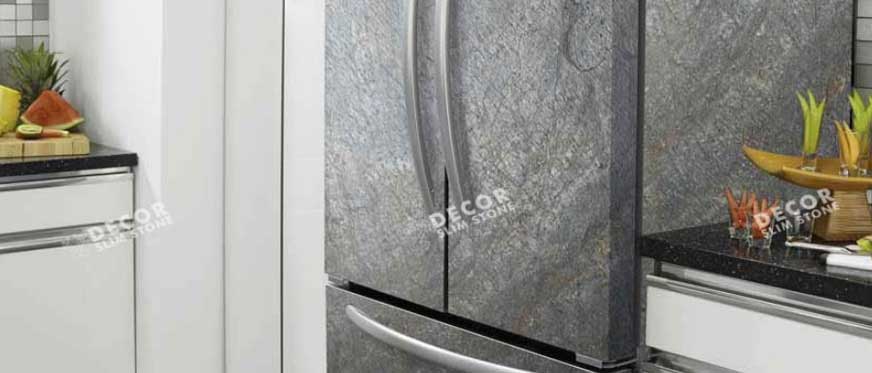 Thin stone veneer is created by harvesting natural stone and cutting it to a suitable thickness. It is used as a veneer to cover a variety of surfaces and produce a variety of designs. Quartzite, slate, travertine, and granite are just a few of the stone kinds that can be used to make thin stone veneer.
1. A Simple Wall Stone
Thin stone veneer is ideal for making a statement wall indoors or outdoors. Consider adding a stone wall to a room in your home that you want to make more interesting. The rock-face tiles will provide texture and color to the space.
2. Exterior Wall Of A Building
Instead of traditional siding or brick, consider adding thin stone veneer to the exterior of your home or structure. The design will set your home apart from the rest of the houses in your community.
3. Fireplace
Thin stone veneer can also be used as a fireplace surround. To create a unique aesthetic, you can cover your fireplace surround with a choice of stone types and colors. Thin stone veneer can be applied similarly to tile, but the rough texture and uneven form give it a more natural appearance.
You can find more such applications for veneer at Slimstone, renowned veneer manufacturers in India.
4. Decorative Tile
Upgrade your bathroom or kitchen tile with thin stone veneer. The various textures and hues will add dimension to your tile backsplash or shower surround.
Explore many more options on our Slimstone website, the best thin stone veneer suppliers in India.
Thin stone veneers are simple to install & use. They are easy to work with & will give a unique, modern, & unique look to your space.
They make an excellent choice for both interior and exterior wall application. They can be used to create a variety of designs and treatments, and can be secured in place with mortising to create a wall or moulding.
The very nature of thin stone veneers makes them ideal for nearly any purpose. So, whether you're a designer looking for a unique design for your home, for children's rooms, or for a patio or balcony, thin stone veneers are a great design option.
Slimstone is a renowned wall coverings suppliers in India, delivering high quality veneers for every need and budget. Call us today and talk to our expert tiling team who can advise you on how to achieve your desired appearance using natural thin stone veneers.