Building your dream house is a big task; you want it to be the best and a smart investment in the long run. There are several decisions to make while constructing your dream home. Here in this guide, we show you how to choose the best siding for your property.
The siding we choose for a house is like the clothing we wear. You are likely to choose clothes that are not only fashionable but also comfortable. Of course there is another factor to consider – the budget. Similarly, the siding you choose must be appropriate for the climatic conditions of the region, as well as, it should be stylish and within your budget range.
Unlike our clothes, we don't change the siding material. Even though we can change colours and accessories depending upon the material we choose, the exterior of a home is mostly, "done once for lifetime" approach. We don't want to rework on them often and we want something that looks good on day one as well as for many years to come.
This guide will help you choose the best exterior for your home that is not only trendy but is also durable and long-lasting. Let's look into the top 10 siding materials – their pros, cons, cost, etc.
1. Vinyl siding or PVC Wall Panels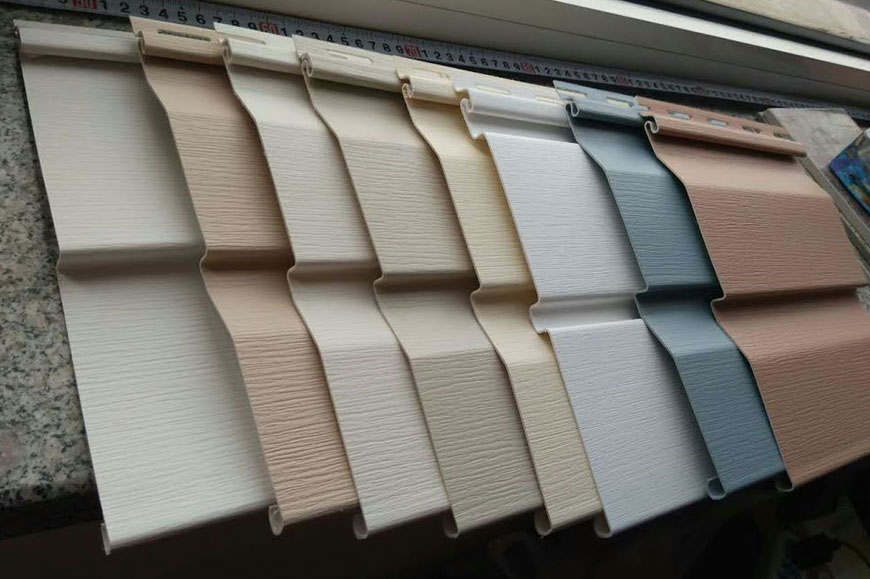 This is an extruded plastic material made from PVC resin, offering durability and weather resistance. The material is tinted during production, so you can get various colours. Acrylics are added for strength and fade protection. Mostly, the panels are textured but smooth panels are also available.
Pros
Vinyl siding is cost effective and also offers high durability. The material lasts for around 10 – 15 years, depending on the weather.
Vinyl panels offer a wide range of colors and styles. You can even get panels in wooden finish. They range in colors from white to deep brown and dark greys.
Vinyl siding is light and easy to install. This helps to cut down labour charges. You can even opt for a DIY installation.
Vinyl panels are fire resistant and don't fade easily thanks to new colour addition technologies.
Cons
Vinyl siding panels lack the authenticity of wood. The wood finish in vinyl panels is not perfect.
Vinyl panels are harmful to the environment. Though vinyl is recyclable, most of the panels end up in landfills.
Vinyl is not suitable for places with high rainfall. Water penetration, cracking and warping are the major drawbacks of vinyl panels.
Cost
The starting price of vinyl wall panels is Rs.20 per foot. The price range may vary depending on the quality and design chosen. Apart from the cost of the panel, you also have to consider the installation costs.
2. Fibre cement siding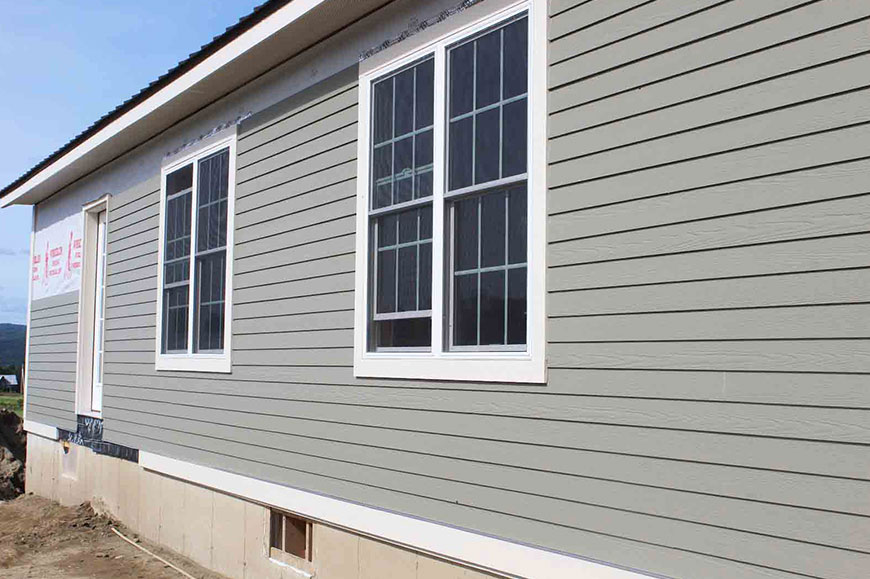 Pros
Fibers are designed to last up to 20 years, twice the life of vinyl panels.
They look like wood at a lower cost and has less maintenance compared to wood. They are also resistant to insects, rotting and mould formation.
There is a good range of options to choose from.
Fiber cement is environment-friendly. It can be recycled and doesn't contain harmful materials.
Cons
The cost of maintenance is high. It needs to be repainted once in 3 to 7 years depending on the climate in your region.
The installation cost is higher compared to vinyl. The Fiber cement is heavier and difficult to cut.
It gives an industrial look to your exteriors.
Cost
The price starts from around Rs. 20 per square foot.
3. Aluminium Siding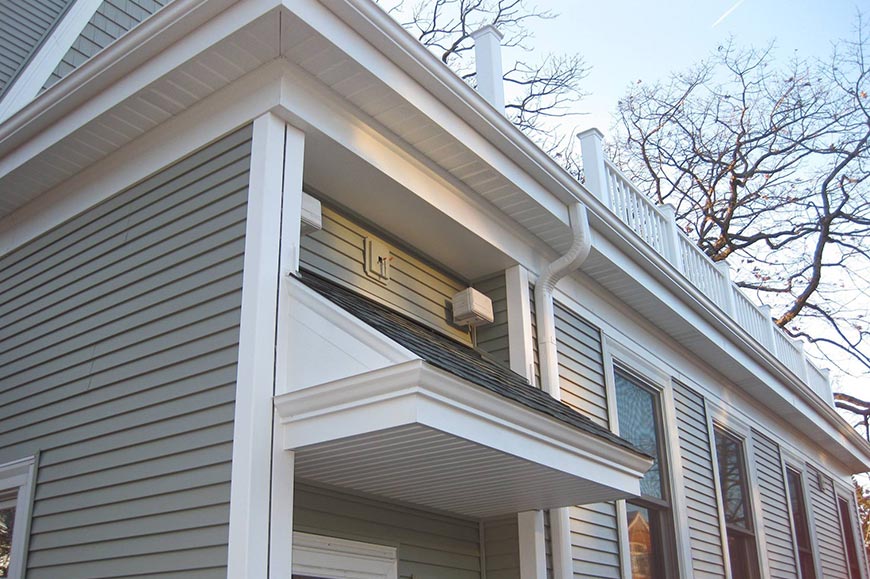 Aluminium is making a comeback to the market with several interesting styles. The durability and eco-friendly factors make the aluminium sidings a great choice for exteriors. It is extracted from aluminium rolls and made into lightweight panels. It is available in a variety of styles.
Pros
The vertical and horizontal panels are available in wide ranges of styles like rustic, industrial and contemporary styles.
Aluminium is resistant to rust and requires minimal maintenance. It just needs occasional washing. It easily lasts for 10 – 20 years.
Aluminum siding is an environmentally friendly material. 65% of the raw materials used are recycled.
It helps to keep the home cool.
Cons
Aluminium panels are noisy, especially during rain and hail.
Latest technologies have reduced the accumulation of chalky dusts but have not eliminated the issue completely.
Dents and scratches appear in aluminium. If you experience hail frequently in your area, it is not the right material. Other falling debris like leaves might also cause scratches.
The finishes may fade over time and are susceptible to dents.
Cost
The cost of aluminium siding panels starts from Rs. 50 per square foot.
4. Natural wood siding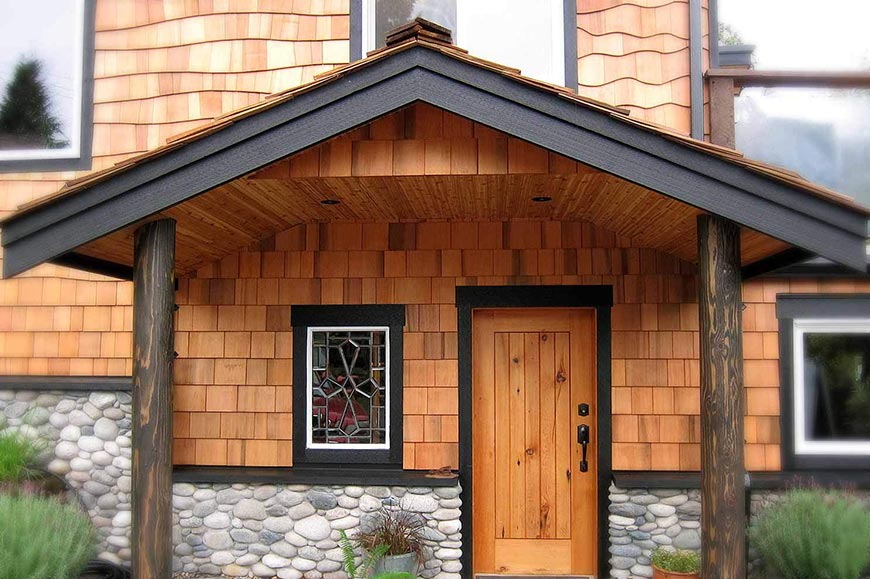 You can find several sidings in the market that mimic the appearance of wood. This is because wood is elegant and sophisticated, giving a timeless look to your home. In natural wood siding, the siding panels are made out of woods like redwood, cedar, fir, spruce, pine, sheesham, mango wood, etc. Wood siding options include traditional clapboards in various widths ranging from three feet to twelve feet.
Pros
Wooding siding can last for generations when taken proper care.
It is the most eco-friendly and sustainable product. Siding styles and stain/paint colors can customize the look of the wood.
Cons
Wood siding must be painted or varnished every 3-5 years. So the cost of maintenance is high.
Wood is prone to insects and moisture damage when not maintained.
Wood siding is not resistant to fire.
It is heavy and difficult to install.
It is incredibly expensive.
Cost
The charges depend on the type of wood you choose.
5. Engineered wood siding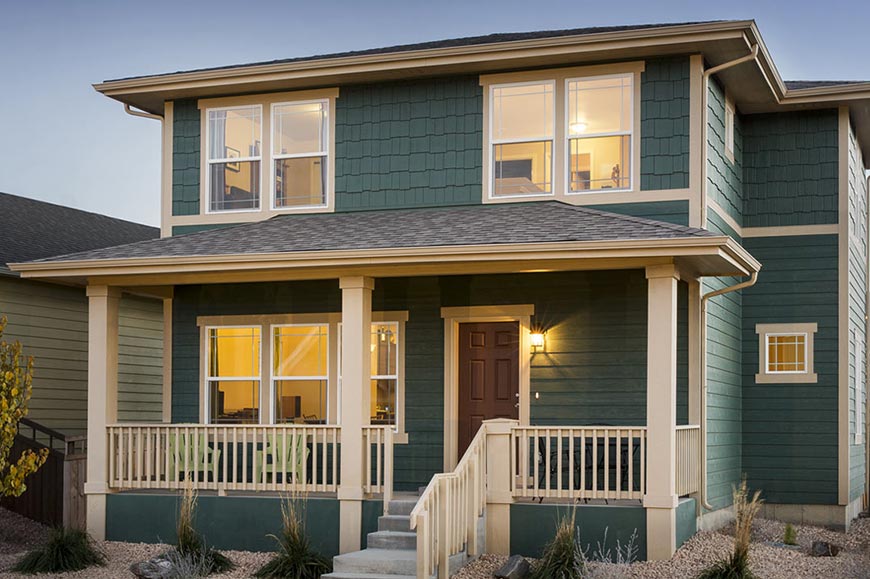 Engineered wood siding is nothing but siding made with wood fibres or wooden strands with wax, so it becomes waterproof. Engineered wood siding is similar to wood siding. It is less expensive than wood siding.
Pros
Engineered siding isn't brittle as Fiber cement.
It is recyclable.
Cons
Like wood, the cost of maintenance is high for engineered wood siding. It needs to be painted every 3- 7 years.
It is prone to scratches. When the weatherproof layer is penetrated the water is absorbed.
It is prone to damages by insects and other birds like woodpeckers.
The life of engineered wood siding is less than the wood siding, even when it is properly maintained.
Cost
The cost of engineered wood is usually runs in the thousands per square foot. It depends on the type of wood you choose.
6. Brick siding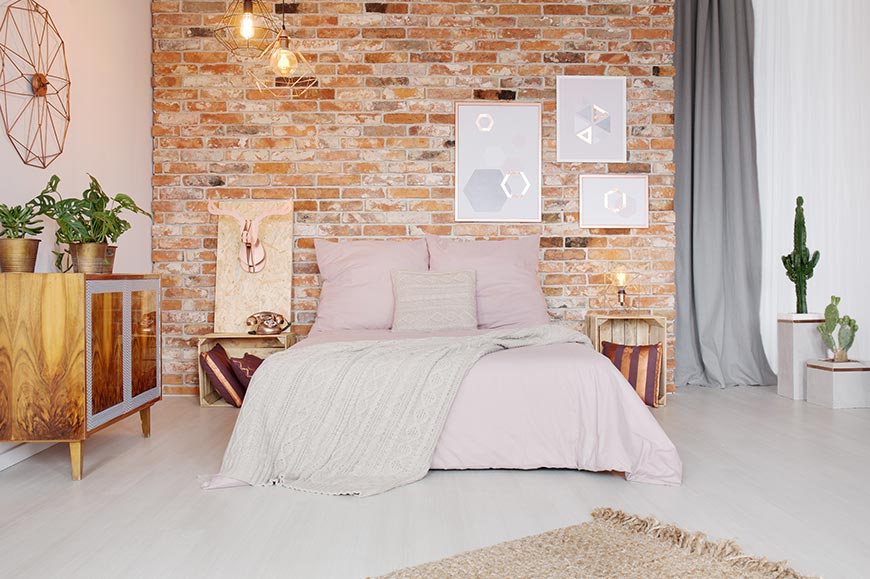 Brick is produced in an array of colours and blends. It is one of the most frequently used exterior siding materials. Brick siding is made from clay and molded in different shapes. A motor is used to fix the brick. The siding is properly fixed and sealed to avoid moisture absorption. If left unsealed, moisture can damage the brick sidings.
Pros
Brick gives the home a beautiful natural look. Brick is used as a sole siding and also combined with other siding materials.
It's one of the most durable materials and it can last for years to come.
Brick is resistant to almost every weather conditions and insects cannot penetrate it easily.
Cons
There are no much colour options in brick siding. The colours available are only are deep reds, grey and black.
It is expensive.
As it ages, brick sidings begin to absorb moisture irrespective of the sealants used. This can lead to flaking off the surface.
For extra foundation, you need to provide footing support for brick sidings.
7. Brick veneer siding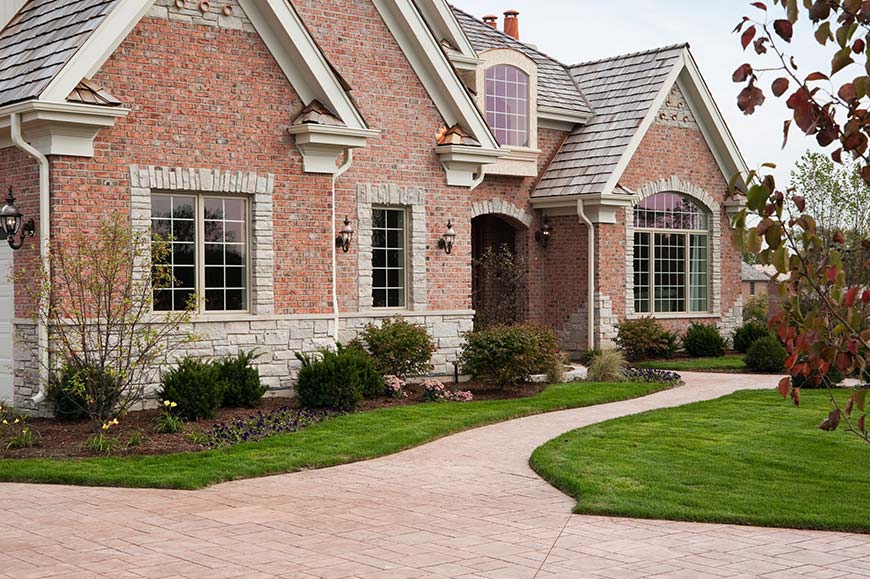 If the brick siding is not affordable for you, then you can opt for brick veneer siding. It has similar properties to the brick siding. Brick veneer is made by cutting a full brick in veneer thickness. Another method is to press clay into moulds to form brick veneer panels.
Pros
Brick veneer siding is similar to appearance to conventional brick siding.
Unlike brick siding, you have color options in brick veneer siding.
Brick veneer is resistant to extreme weather conditions and fire.
Cons
It's not as durable as compared to brick siding
Clay has absorbent property. Without the seal the brick veneer absorbs moisture, which can lead to damage of the underlying surface.
If the brick veneer is not installed properly, moisture gets locked in the space between the siding and the base wall. This makes the brick veneer prone to insects.
8. Stucco siding
Stucco siding is a mixture of Portland cement, sand and limestone along with other additives added for colour and flexibility. It is one of the most commonly used sidings. Almost 50% of customers chose stucco siding. It works well for warm climates.
Pros