6 Stone Veneer Patterns that are Always Trendy & Never Go out of Style
Choosing the best stone veneer patterns for your residential or commercial project can feel overwhelming. With dozens and dozens of choices, how do you pick the right one? Worry not, Décor Slim Stone, to your rescue. As the No.1 wall coverings suppliers in India, we have a couple of tricks up our sleeves when it comes to design ideas and tricks. In this guide, we walk you through the top 6 stone veneer patterns that are always trendy and never fall out of style!
Many people (and even certified interior decorators) focus on the colour of stone veneers. They fail to consider another crucial design element – the pattern. Stone veneers can be broadly classified into five styles:
Mosaic
Square and Rectangles
Strips
Ledgestone
Ashlar
Rounds
Understanding the layout of these patterns will help you decide how your finished project will look. Let's take a closer look at each of these styles.
1. Mosaic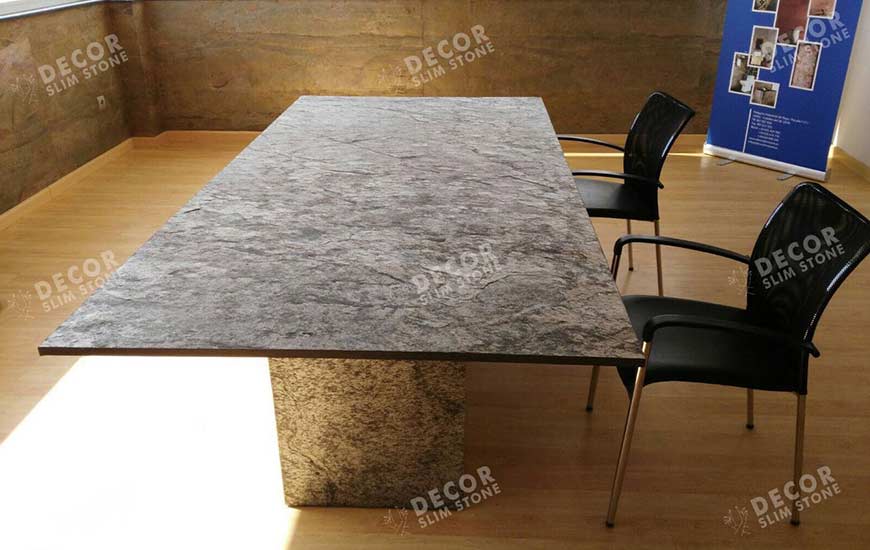 This is an evergreen pattern that is quite popular with homeowners. People prefer mosaic patterns for two main reasons:
Uniqueness
Cost-efficiency
In a mosaic pattern, the stone veneer pieces are of different sizes and shapes. The size of each stone used in the mosaic pattern depends on the manufacturer. Note that in the mosaic pattern, stones do not have a uniform size or shape. The beauty of this design lies in its imperfections and non-uniformity.
Pros:
Since no two stones have the same size, the finished mosaic pattern is unique. It's an ideal choice for stone veneer projects where the budget is the deciding factor.
2. Square and Rectangles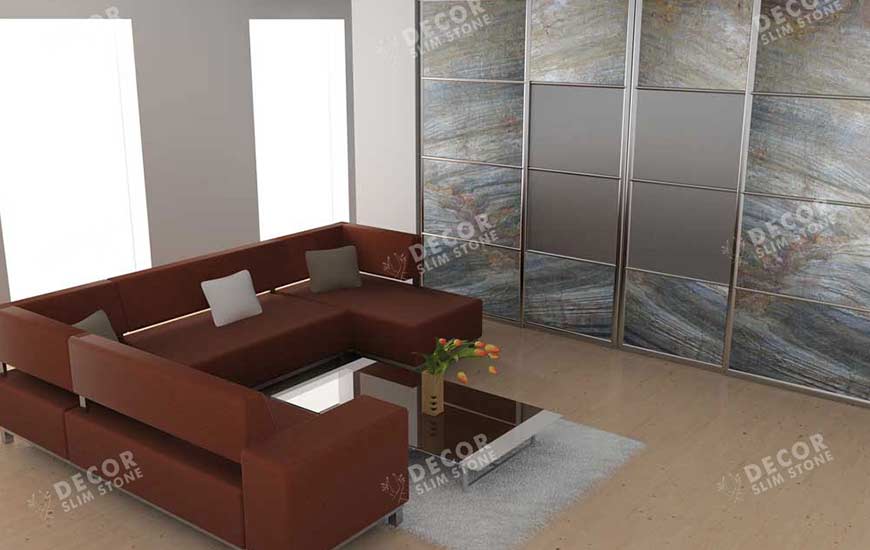 Commonly known as "square and rec," this style is ideal for people who want their finished project to have straight lines and a sleek structure. As the name implies, each flexible stone veneer is either a square or rectangle in this pattern. Since the individual stones have a fixed shape, it's possible to lay them in a line, just like bricks.
Pros:
Minimum to little wastage, since the stones have a fixed shape and size. Project completion takes less time. Hence, it's ideal for large-scale projects.
3. Strips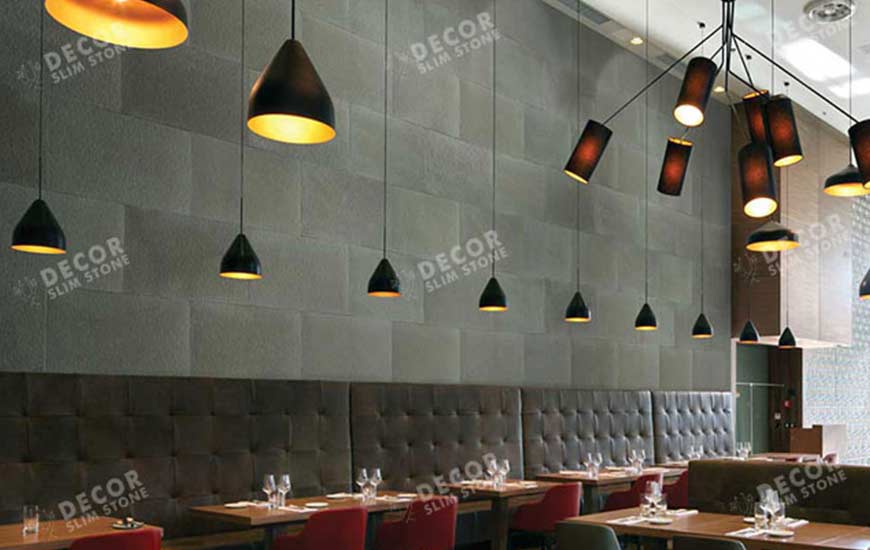 As the name implies, in this stone veneer pattern, the individual stones are in the form of long and thin strips. The strips can have sharp edges or slightly rounded corners. The size of the strips varies depending on the manufacturer.
Pros:
Gives a structure to the project. Works well for exterior projects that require clean lines.
4. Ashlar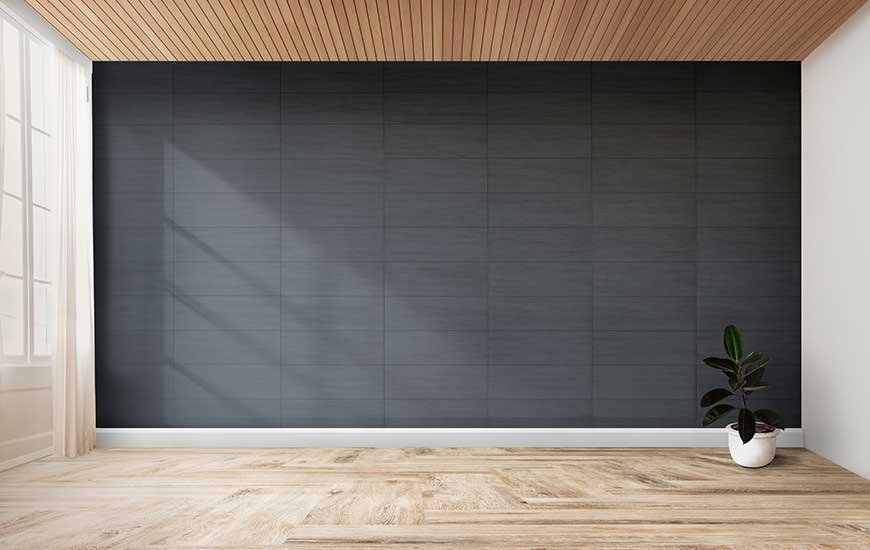 The Ashlar stone veneer pattern is a combination of small squares, strips, and Ledgestone. While some manufacturers offer "end grain," others have stones that display the face area. While not popular as the other styles on this list, Ashlar is slowing growing in popularity.
Pros:
Gives a stylish and contemporary look to your stone veneer project.
5. Ledgestone
Ledgestone is one of the popular stone veneer patterns that is trending right now. If you do a quick Google search on stone veneers, you're sure to be flooded with images of Ledgestone stone veneer patterns. It's mostly used for smaller projects like kitchen backsplashes, bathroom walls, pillars and columns, outdoor patios, etc.
The Ledgestone pattern displays the end grain of the stone and not the stone's face. It has a more textured look, adding personality to your stone veneer projects.
Pros:
Ideal for projects that require a modern and contemporary look.
6. Rounds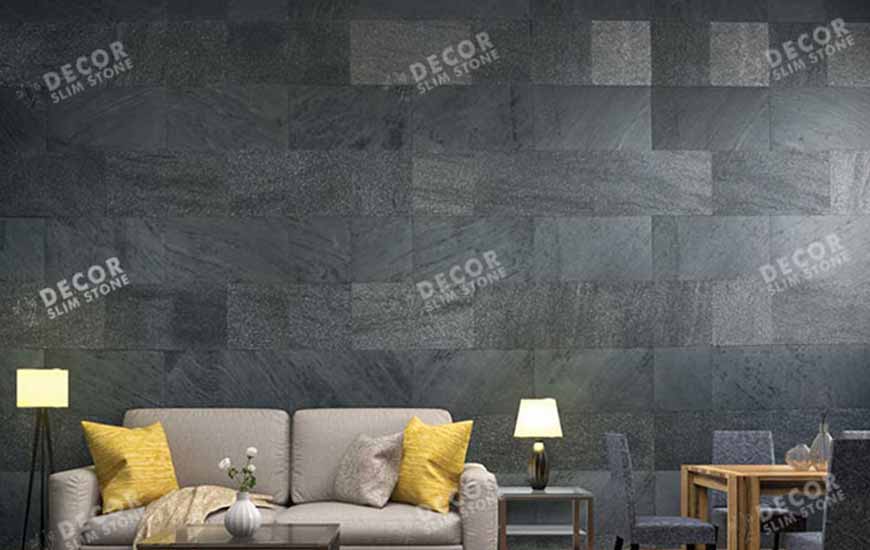 While not strictly a stone veneer pattern, most flexible stone veneer suppliers offer round stones. They are ideal for pathways and other exterior structures. The difference between the round and the mosaic pattern is that the former's stones are more circular.
The Bottom Line
When you're selecting the stone veneers for your project, keep these patterns in mind. Besides the colour, texture, and type of stone, the pattern style plays a crucial role in impacting your project's final look.
Give us a ring or drop in a mail to check out our latest stone veneer catalogue. As the top wall coverings suppliers in India, we offer an extensive range of peel and stick stone veneers and regular flexible stone veneers. Get in touch with us for incredible deals and offers on bulk purchases. We ship all over India and also overseas.