Decor Slim Stone, your trusted wall coverings suppliers in India, has brought you 6 classy wall coverings ideas to try. These inimitable wall coverings designs are sure to transform your walls into a work of art.
Types Of Wall Coverings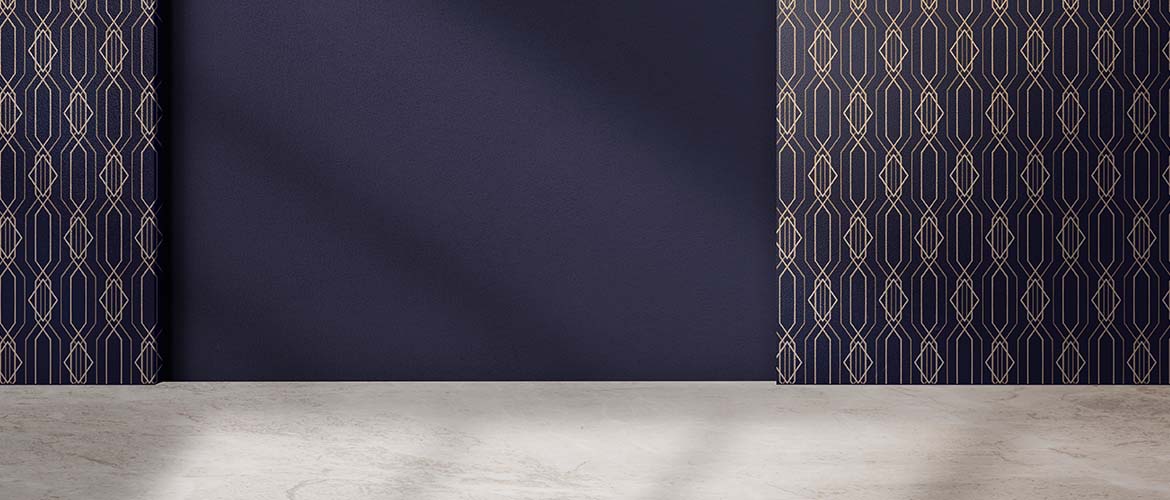 The most common ways we decorate our walls are by painting or applying a wallpaper. Other options can be stencilling, installing mosaic tiles, wood panelling, or even a fabric wall covering. Whichever option you choose, it is important to choose the right wall coverings suppliers in India so that your walls only get the best.
Paint
Painting your wall could be one of the easiest ways to decorate your walls. Our parents and grandparents often chose white or other subdued colors for their interior walls because they focused on ventilation and tidiness. But our generation doesn't want to settle with boring.
Wall paintings have now become a major industry in India. Painting your wall now spreads out into stencilling, textures, and even murals. Here are some popular paint finishes doing the rounds
Flat
This is the basic and most common paint finish. However, you can now go for mix 'n' match finishes as well. Flat finish is best for walls that are not exposed to a lot of light. There are easily washable paints these days and they generally stay on for many years with proper care.
Flat Enamel
This finish is often used in hallways and living room where they are exposed to a lot of light and touch. They are more durable than the regular flat finish and do not need to be repainted as often.
Satin
This gives a satin effect to the walls and is best for living room walls where you would be spending a lot of time. They can elevate your overall interior decor. They are also easy to clean and do not require a lot of maintenance. If you want your walls to look elegant and glamorous, this finish is the one for you.
Eggshell
It is not as glossy as the Satin finish, but is equally popular with homeowners. It gives a soft matte finish to your walls and is ideal for small rooms. It is also easy to clean and maintain. They work great for kitchens and bathrooms where you want to give a soft look to your walls.
Semi-Gloss
This finish is apt for decorative purposes - wall trims and edges usually get this finish. It is glossier than satin or eggshell finishes. Super easy to clean and maintain, semi-gloss naturally covers up tiny imperfections on the walls.
Gloss
Gloss paint is perfect for creating a statement wall where you can see your reflection! It's ideal for accent walls, doors, window frames, and trims. It's the most concise and long-lasting paint finish available, as well as the most lustrous and unforgiving of flaws.
Don't forget to browse through our product page before you settle on a paint finish. At Décor Slim Stone, the leading wall coverings suppliers in India, you will find something that is unique and perfectly fitting your taste.
Wallpapers
Wallpapers are a great way to showcase your artistic side. It's also an excellent way to hide flaws on your walls and make them look beautiful. Depending on the source of inspiration, you can choose to use a single color as a background, or a combination of colors to create a beautiful pattern.
Here are some wallpapers to try -
• Lining Paper
• Anaglypta
• Printed
• Vinyl
• Foil
• Flock
• Mylar
• Grasscloth
• Non-woven
Don't forget to check out the latest collection of 3D-Peel & Stick Self Adhesive Tiles & Panels from Décor Slim Stone, the best wall coverings suppliers in India.
Tiles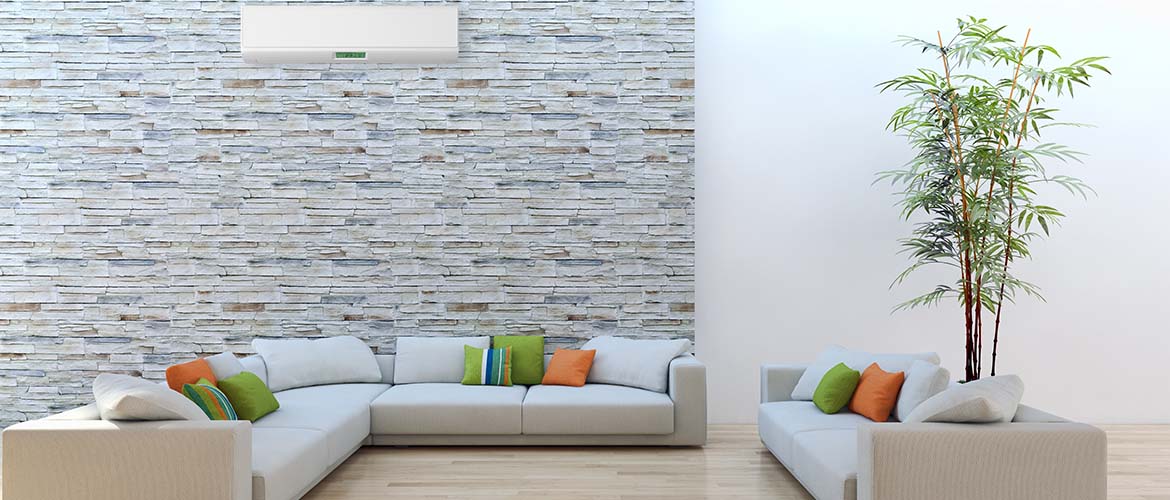 Tiles are a classic option already popular with kitchens and bathrooms. The ease of cleaning and maintenance makes them a favorite with many homeowners. They are also available in a number of finishes to complement your overall decor theme. Choose from mosaic, glazed/unglazed, porcelain, glass, and natural stone tiles to give your walls an ethereal look.
Using tiles for your walls allows you to play with colors and patterns. The advantage of using tiles is that you can easily customize them and even get your own design printed on them. With regular cleaning and maintenance, tiles will last you for a long time.
Wood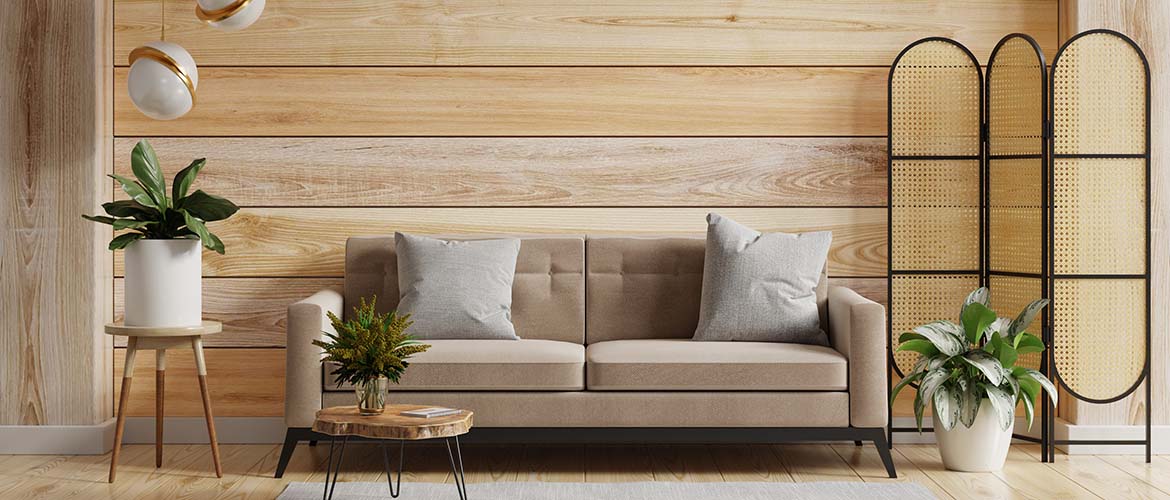 Though a less popular choice than tiles, owing to the high cost in procuring them, wood coverings for your walls can be a great way to add character to your home. Wood is for someone looking to create an antique or traditional looking space that is reminiscent of their past.
With modern technology, you don't have to use bulky wood for your walls. Instead, there are wood panels, planks, and boards that can be easily installed and still duplicate the rustic look of wood.
Once installed, you may have to give them a special coating to preserve them. They would also need regular deep cleaning to prevent mold or mildew from growing. If you have the time and energy to take care of them, then wood wall coverings would give your home a distinctive look and feel.
You can also check out the latest collection of 3D & 2D Walling Panels in wood finish from Décor Slim Stone. We are the most sought after wall coverings suppliers in India and have only the highest quality products for our patrons.
Glass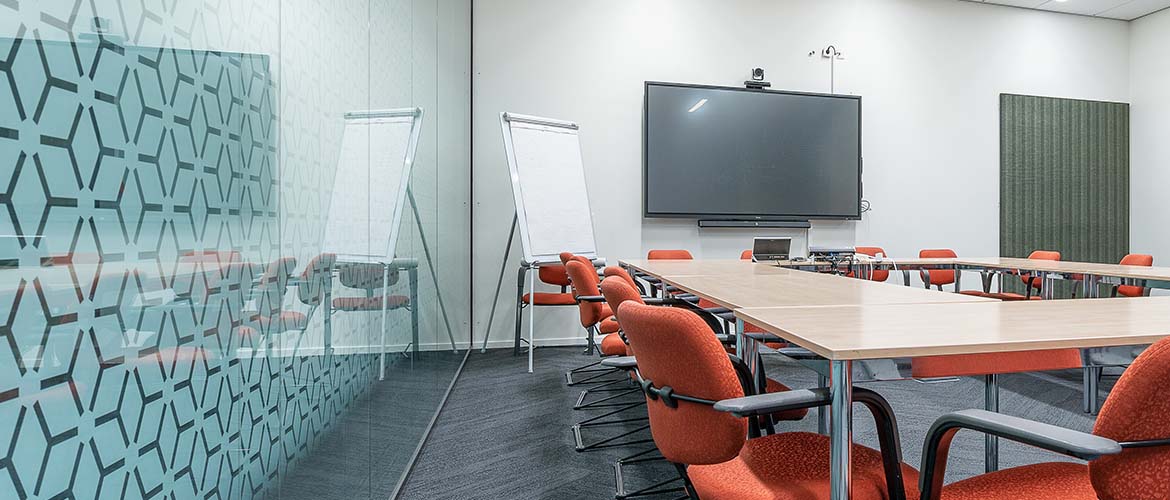 Yes, glass walls are a thing. A sophisticated space emanating class and elegance - Glass walls can do that for you. They are a great way to bring in natural light and ventilation to your home, without letting in the elements. They are also easy to clean and maintain. If you want to showcase your prized possessions or artwork, glass walls would be the best option. You can also use glass panels to create custom designs or patterns, which can be a great accent in your space.
They are available in a variety of styles, sizes and colors to suit your preference. Unlike traditional walls, which are opaque, you can use glass walls to make your rooms look more spacious. This will also help you feel and look at your space from a different perspective.
If you are looking for more inspiration, head on to Décor Slim Stone, the bestselling wall coverings supplier in India. You are sure to find the perfect wall covering for your home here.
Fabric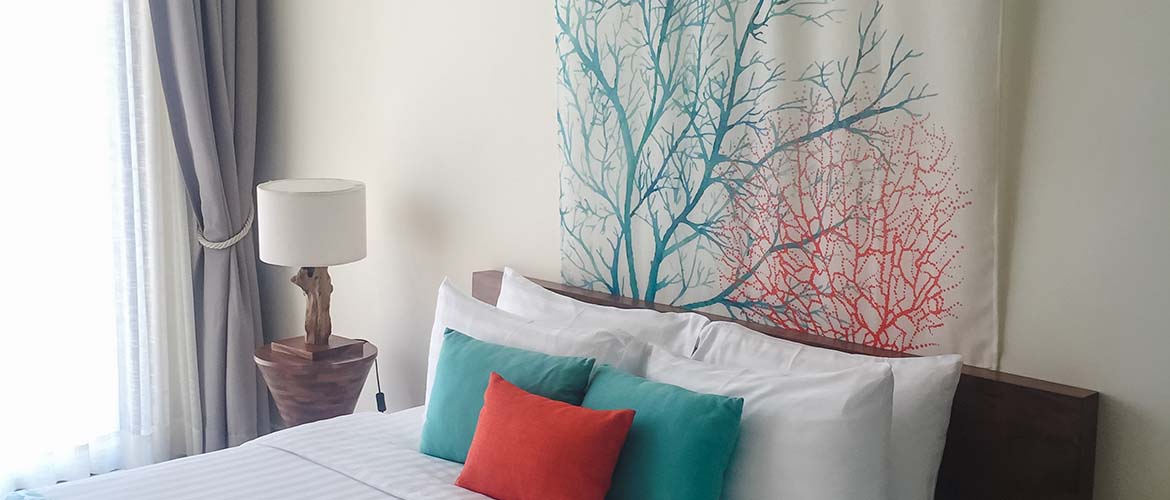 Fabric for wall coverings? Yes, it can be! Fabric is a versatile material that can be used in a variety of ways. Depending on the type of fabric you choose, you can create a variety of patterns and designs to transform your space into something that is magical and at the same time, private. Fabrics give a sense of comfort and warmth to your home. Your rooms will have a soft feel which will help you unwind after a long day at work.
They are pretty affordable, allowing you to keep experimenting with them whenever you want. They are also easy to put up and take down so that you can rearrange your space whenever you want. Easy to clean and maintain, fabric wall coverings are a great way to make your room look young and energetic.
Can't decide what to get? Our experts at Décor Slim Stone, renowned wall coverings suppliers in India, would be happy to help. Call us now!
Wall coverings are an important part of your home decor. Your choice of wall coverings should reflect your personality and style. At the same time, we want something that is easy to care for. Ease of upgrading and replacing wouldn't be bad to have either.
We now know that paint, wallpapers and tiles are the most common wall coverings. But for the brave heart, glass and wood grant some other exciting possibilities too. Don't hold yourself back from experimenting with the above mentioned wall coverings. Go a step further and combine two of more of them to create your own unique look too. If you did that and liked the look, please do share it with us. We would love to see new ideas shaping up.
And if you have any questions, feel free to get in touch with us. Our team at Decor Slim Stone, reputed wall coverings suppliers in India, is always ready to help you.