Wood veneers have been around for centuries, and they are still one of the most popular materials used in home decor. There are many reasons for this, but the most important one is that they are simply beautiful. Veneers can add a touch of luxury to any home, and they are also very durable and easy to care for.
Wood veneers are a popular choice for home decor, thanks to their beauty and durability, but they are very versatile too. With so many different types of veneers available, it can be tough to know which one is right for your home. That's why we've asked top veneer manufacturers in India to share their tips on choosing the right veneer for your home. Keep reading to learn more!
What is Wood Veneer?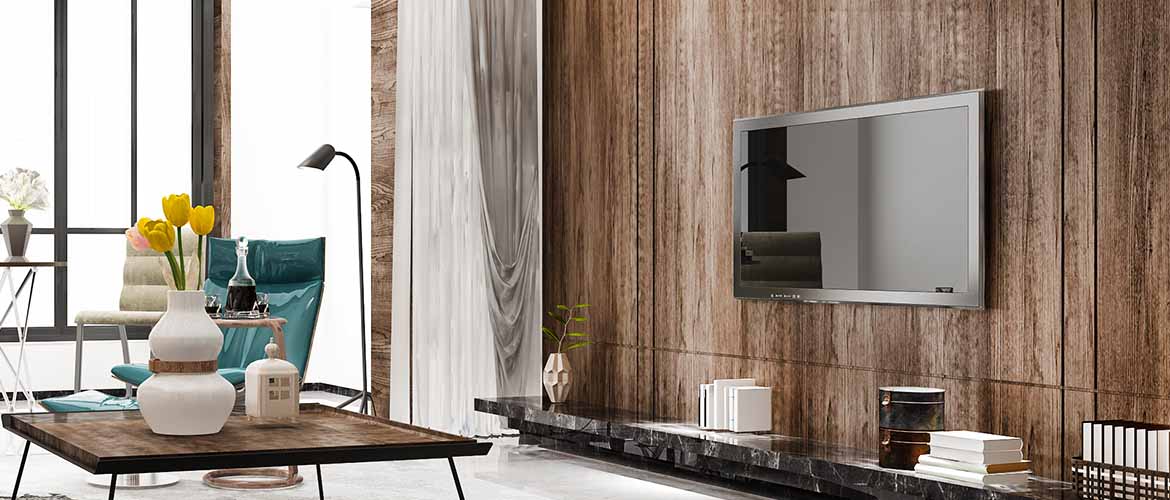 Wood veneer is a thin layer of wood glued to a substrate, such as a particle board or plywood. This layer is then sanded and finished to create the look and feel of real wood. Since they are cut out of real trees, they retain the color, grain and texture of the original tree. They can be sized and shaped according to your needs.
Why Are Wood Veneers So Popular?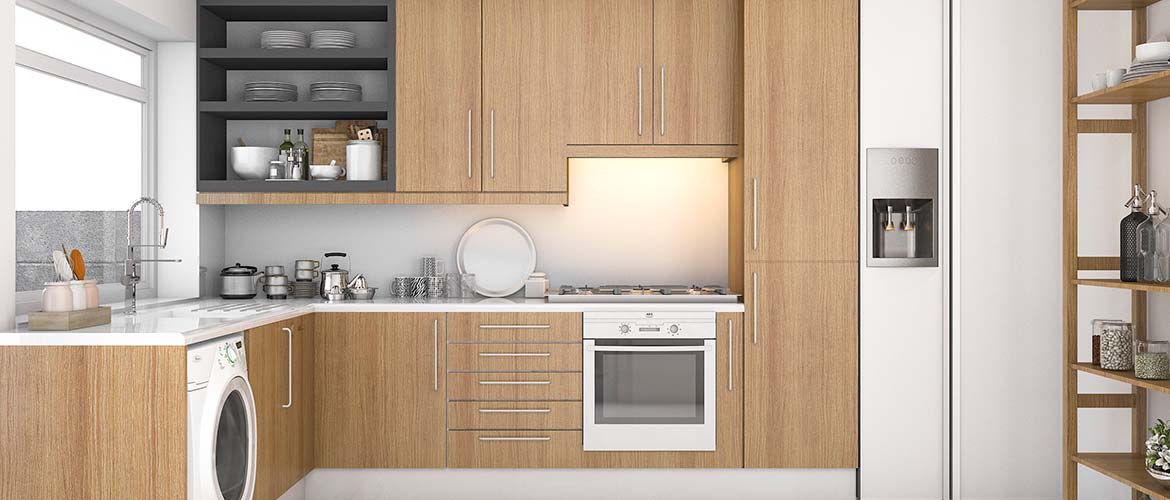 While talking about the popularity of wood veneers, one of the tile experts from Decor Slim Stone, the reputed veneer manufacturers in India says, "One reason is that they are very versatile. Veneers can be used in a variety of ways, depending on the look you want to achieve. They can be used to create a warm and inviting space or a sleek and modern one. The sky's the limit!"
Wood veneers replicate the look of wood, but they are more affordable and easier to work with. They are widely used in furniture and modular wardrobes and kitchens. They can also be used on walls and floors to create a seamless look that can easily blend with the rest of your home decor.
What Are The Most Commonly Available Types Of Wood Veneers?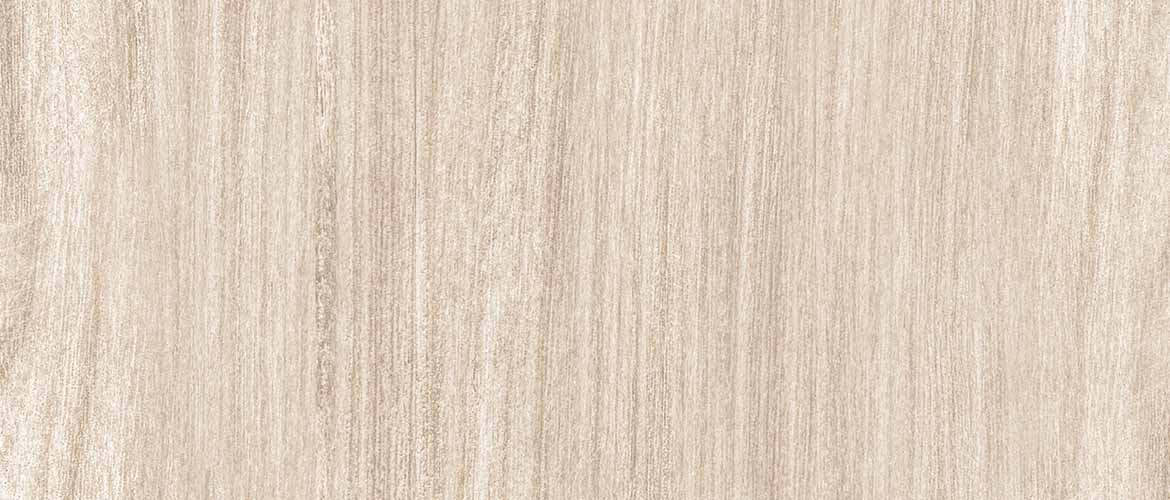 Natural Wood Veneer
Natural veneer is a thin sheet of solid wood that is preserved throughout the manufacturing process. In terms of appearance, it is identical to solid wood furniture and provides a more cost-effective alternative while also being environmentally friendly and aesthetically unique due to the natural pattern.
This is a popular type of veneer because it retains the original texture and design of the material and looks convincingly like solid wood when used on furniture products. The cheapest type of veneer is peeled veneer, which is taken from the outside edge of the log to produce a thin, solid later of wood. You can find a great range of natural wood veneers from every leading veneer manufacturer in India.
Reconstituted/Engineered Veneer
The primary source of engineered veneer is softwood rotary cut veneer, with blocks made by gluing together thin veneer sheets. Engineered veneer provides a uniform shade with no knots or cavities and can be cut to any size. While more porous than fine-line veneer, it offers limitless color and range options. Fine-line veneers are typically 600mm wide.
Most veneer manufacturers in India use specialized technology that complements modern design trends like slopes and arches, and it has its own distinct pattern, structure, and texture, which is one of the reasons it has remained popular for so long.
Veneer Rotary Cut
Rotary cut veneers are the most common type, with cuts made from birch, oak, and pine, among other woods. Using woodworking machines, thin layers of wood are cut from a solid log before being trimmed to size and glued together. It is one of the more affordable wood veneer varieties found with reputed veneer manufacturers in India, and is frequently used in the construction of wooden door cladding.
While it lacks a distinct texture, it retains a high level of strength, making it suitable for a variety of furnishings.
Sliced Wood Veneer
Slicing wood veneer, like rotary cut veneer, uses valuable species such as beech, oak, and mahogany. Depending on the type of wood used for the veneer, the planning direction is also taken into account. This type of veneer has a distinct texture that is achieved by varying the cutting angles to change the work-piece planes.
The veneer planning machines used in the manufacturing process strip wood from the trunk. This type of technology can usually achieve a solid wood grain pattern, and it is because of this authenticity that it remains such a popular furnishing choice with most veneer manufacturers in India.
Spliced Veneer
With the aid of spliced technology, you can obtain large area facing sheets with a symmetrical pattern. It frequently applies priceless wood species to a fleece base made of tiny pieces of root veneer. By doing this, it is possible to create original patterns while reducing waste.
Why Should You Use Wood Veneer In Your Home Decor?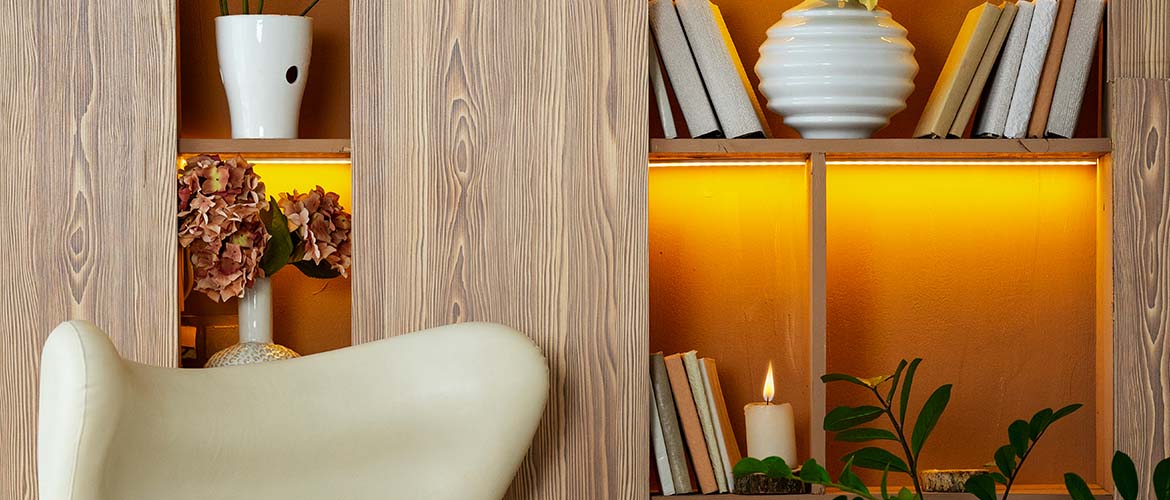 One of the main benefits of using wood veneer in your home is that it's more affordable than solid wood, and it easily available across leading veneer manufacturers in India. This is especially true if you're looking for a more permanent solution. Solid wood can be expensive to replace if it's damaged or destroyed, whereas wood veneer can be replaced relatively easily. Additionally, wood veneer is easier to work with than solid wood.
They are a great way to add personality and character to any space. They offer better customization and more features than other types of home decor, like solid wood. This means they are perfect for anyone who wants to create a unique look for their home. They are also very durable, which means you can count on them to last for years. Browse for the latest collection from Decor SlimStone, the No.1 veneer manufacturers in India.
Conclusion
Wood veneers are the ideal choice to recreate the look of solid wood at a fraction of the cost. You are able to achieve the perfect grain and texture of solid wood while also being able to customize the look of your space. This is a great option for anyone who wants to add character and style to their home without spending a fortune.
You can find veneers that match any decor style, and they are also a cost-efficient choice. Veneers are easy to care for and can last for many years, making them a great investment for your home.
Decor Slim Stone is the leading veneer manufacturers in India, delivering high-quality veneers at affordable prices. Our decades of experience and expertise have helped us develop a large collection of veneers for every room in your home. You can browse our collection of products and get in touch with us for more information.