When it's time to update your walls, you have plenty of choices for the finishing materials – paint, wood, stone, fabric, glass, flexible stone veneer, wallpapers amongst many others.
Here, in this post, we shine the spotlight on 3D stone wallpapers and the advantages of choosing it.
Natural Stone Wallpaper – What is it?
As the term implies, it is wallpaper that gives the appearance of natural stone walls. Wallpapers are one of the most common ways to decorate walls in the UK and Western Europe. In India, wallpapers are not as popular and are mostly used only in expansive villas. However, all that is changing.
With our extensive collection of natural stone wallpapers, you can spruce up your walls and update it quickly and without breaking your budget.
Using wallpapers to decorate your walls has plenty of advantages. The biggest benefit of wallpapers is that it's quick and cheap. Compared to other wall decoration projects like paint, woodwork, or glasswork covering your walls with wallpaper is less time-consuming and incredibly affordable.
Here, at Décor Slim Stone we offer a wide range of 3D stone wallpaper that appears just like natural stone slabs. Marble, mosaic, granite, and slate stone wallpapers are some of our bestsellers.
Benefits of Using Natural Stone-effect Wallpapers
1. Versatility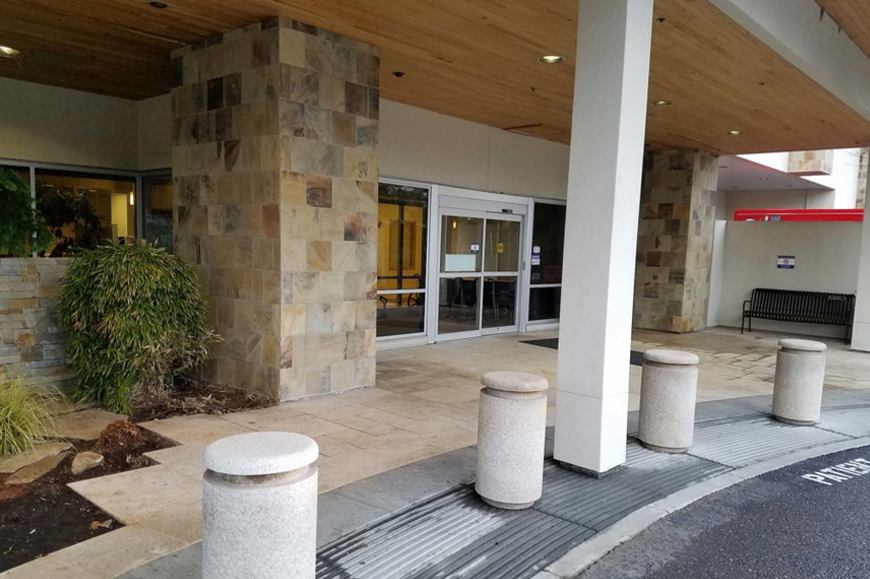 Use it anywhere - in your home, office, retail store, hotel lobbies, restaurant, lounges, etc. Furthermore, you can paste wallpapers on any surface – concrete, plaster, painted walls, brick, prefabricated panels, etc.
Since 3D stone wallpapers are water-resistant, you can even use them for wet areas in your home like bathrooms and kitchens. Our stone veneer shower panels in India are one of our best-selling products, and several customers use it to get a spa-like effect for their bathrooms.
2. Easy-to-Install
Applying wallpapers to your walls is a relatively easy project. You can complete it over a weekend. No special skills are required and the materials used are easily available. On the other hand, if you would like to hire the services of professionals, you can get their services at affordable rates.
3. Easy-to-Maintain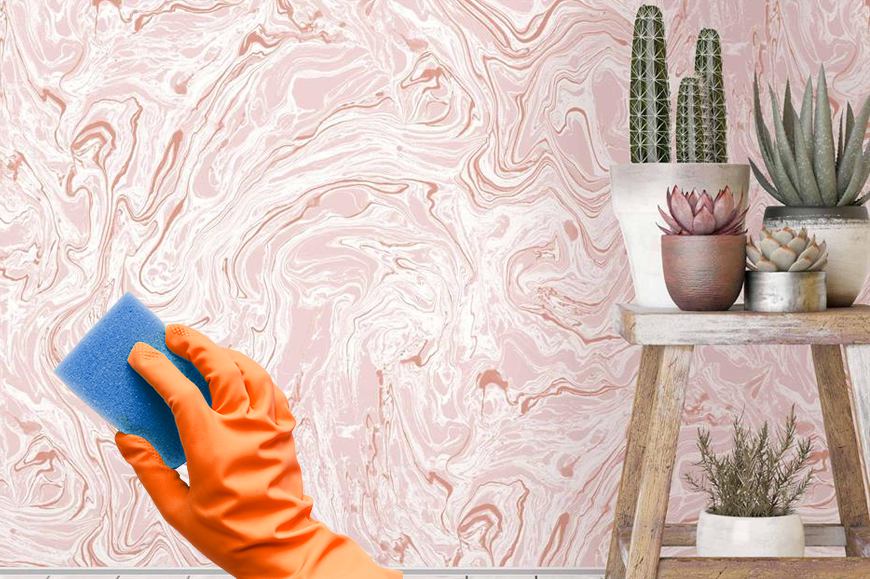 Cleaning your natural stone effect wallpapers is incredibly easy. If any accidental spills occur, you can just wipe it with a damp cloth or soft brush. Additionally, there are several washable wallpapers made of vinyl that can be given a wipe down with water, making them stain-free.
However, while wiping your wallpapers with water, avoid using harsh detergents that can damage the shine and finish. Make a solution of water mixed with ammonia, or a diluted solution of water with regular household cleaners.
4. Long-lasting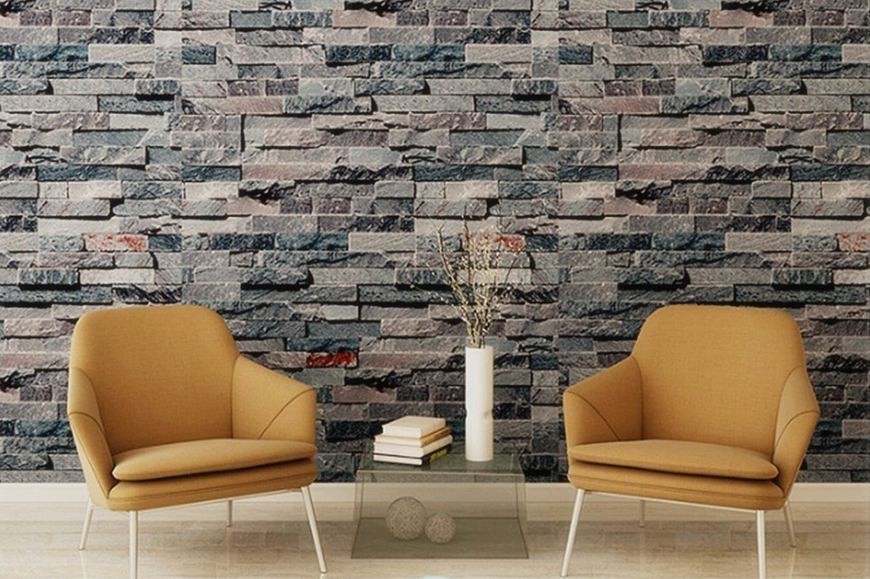 There's a common misconception that wallpapers don't last long and have to be replaced frequently. By purchasing high-quality wallpaper, and with the right maintenance, you can keep it looking for 15 – 20 years. Look for high-quality stone-effect wallpaper so that it retains the colour and shine for years to come.
5. Update Your Interiors Frequently
One of the biggest drawbacks of using wood or specialized paint for your walls is that replacing them is time-consuming and is a major hassle. With wallpapers, you can easily remove it and use newer designs if you desire. This way, you can periodically update your home's interiors without shelling out a fortune.
6. Budget-friendly and Aesthetically Pleasing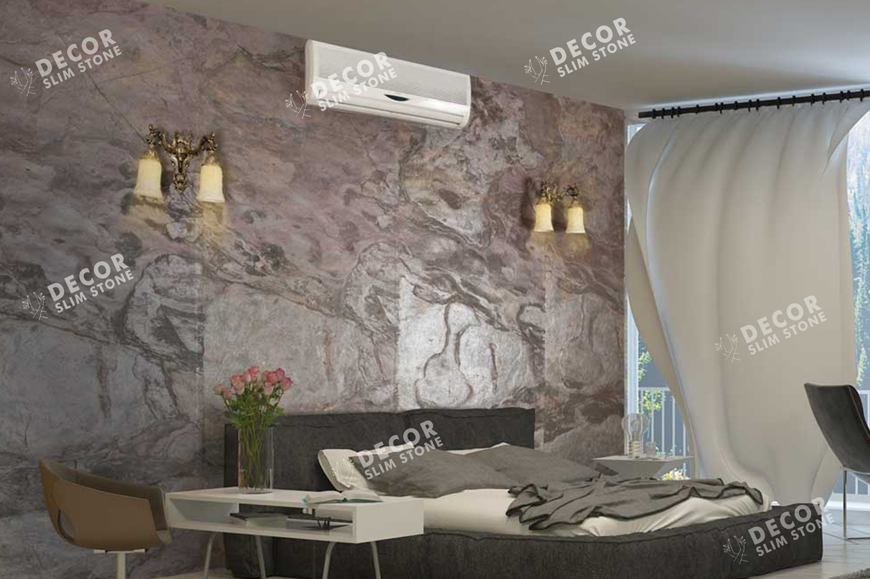 Using stone slabs for your walls is incredibly expensive. If you wish to get the stone-effect for your interiors, but don't want to spend a fortune on purchasing expensive natural stone slabs, then 3D stone-effect wallpapers are your best bet. Budget-friendly, stone wallpapers help you get the stone effect for a fraction of the cost.
Furthermore, stone-effect wallpapers are aesthetically pleasing and look similar to natural stone. Made with latest printing technologies, these wallpapers give a 3-dimensional effect making your walls appear just like regular stone slabs.
Whether you are looking for marble, granite, slate or limestone effect for your walls, you can get it quickly with 3D stone wallpapers.
Create Luxury and Elegance with 3D-Stone Wallpapers
Create luxurious and elegant spaces, with our affordable alternative to natural stone interiors. Our collection of marble and natural stone effect wallpapers look as good as real stone. Whether you are looking to add stately elegance to your living rooms or a dreamy filmy feel to your bedrooms, natural stone wallpapers are an excellent choice.
Get in touch with décor slim stone, leading 3D stone veneer wallpaper suppliers in India to choose high-quality wallpapers at the most affordable prices.