Stone Veneer Brick Sidings – The Easiest Way to Add the Beauty of a Natural Brick Wall to your Home
There's something so quaint and rustic about adding exposed brick walls. It works well for all interior styles – contemporary, industrial, and even vintage. But, one of the biggest problems with exposed brick walls is that they are high maintenance. You need to ensure that the bricks are not damaged by pests. It's also a huge dirt magnet. There are plenty of nooks and crannies that start accumulating dust and cobwebs.
If you would like to enjoy the charm of brick walls, but without the problems associated with it – then stone veneer brick sidings are a great alternative.
What are Stone Veneer Brick Sidings?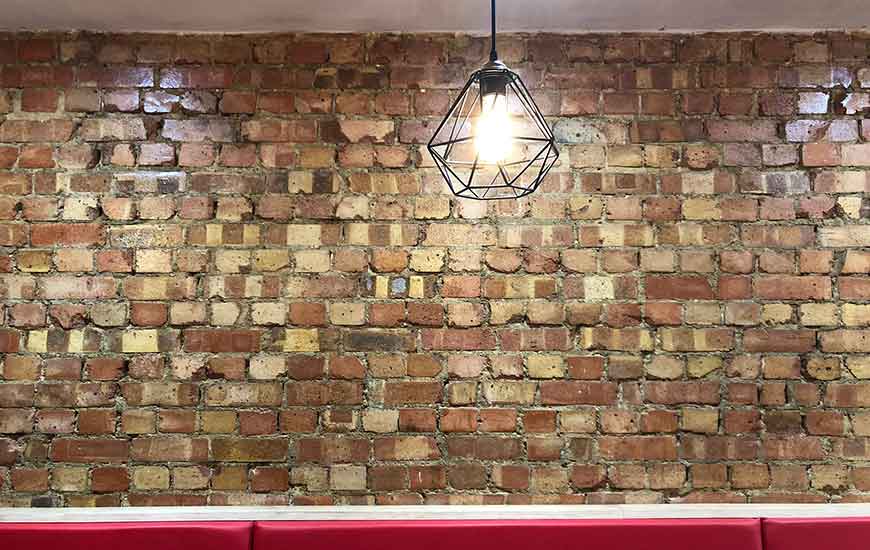 As the name implies, flexible stone veneer brick sidings are stone veneers that are made to resemble bricks. They are not actual bricks but synthetic stones that look just like bricks. You can consider them as faux bricks minus the drawbacks of conventional bricks.
If you're wondering how brick veneers are made, here's a quick explanation. Brick veneers use similar construction styles, just like regular bricks, but the construction technique is different. Conventional bricks are solid and look the same from all sides. On the other hand, brick veneers have two distinct layers. The outer layer, which is what we see, is made of brick. The inner layer that is attached to the wall is made of metal, wood, or concrete.
Here are the top features of stone veneer brick sidings:
• It looks similar to natural bricks – your guests won't be able to spot the difference easily.
• Brick veneers are lightweight, making them easy to be transported.
• It's super easy to install – no need to mix up the mortar, preparing the wall like for regular bricks. If you're a DIYer, then you would love brick veneers.
• Good insulator – helps in keeping your home cool during hot summers and warm during cold winters.
• Affordable – compared with natural stones, stone veneer brick sidings don't burn a hole in your renovation budget.
• It can be used both indoors and outdoors.
If you're interested in DIY, here's a simple brick veneer installation that you can do by yourself. Make sure to gather all the materials required before commencing the project. Read the steps listed here several times, so that you're sure of what you'll be doing before you begin.
Step 1 – Getting the Wall Ready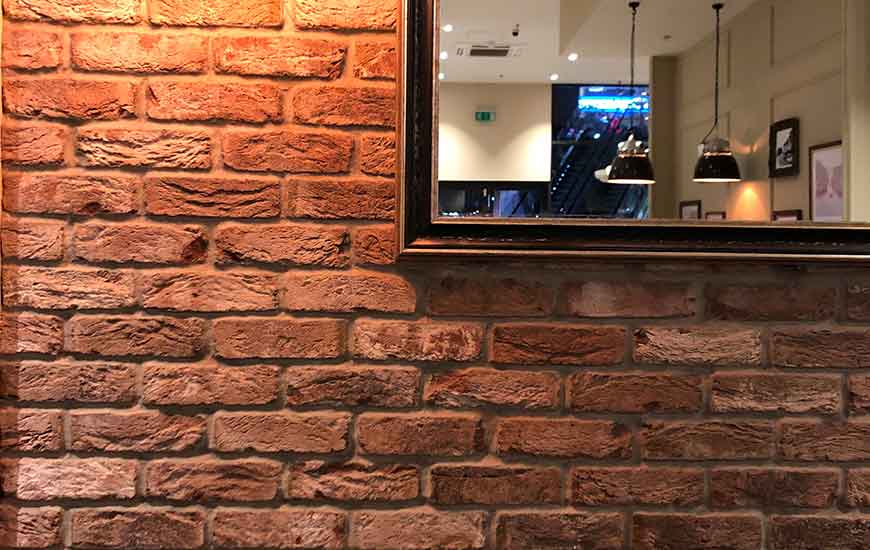 The first step is to ensure that that wall is ready. Make sure to choose a wall that is smooth and clean. Debris and dust make it difficult for the brick veneer tiles to adhere properly to the wall.
Step 2 – Cutting the Brick Stone Veneer Tiles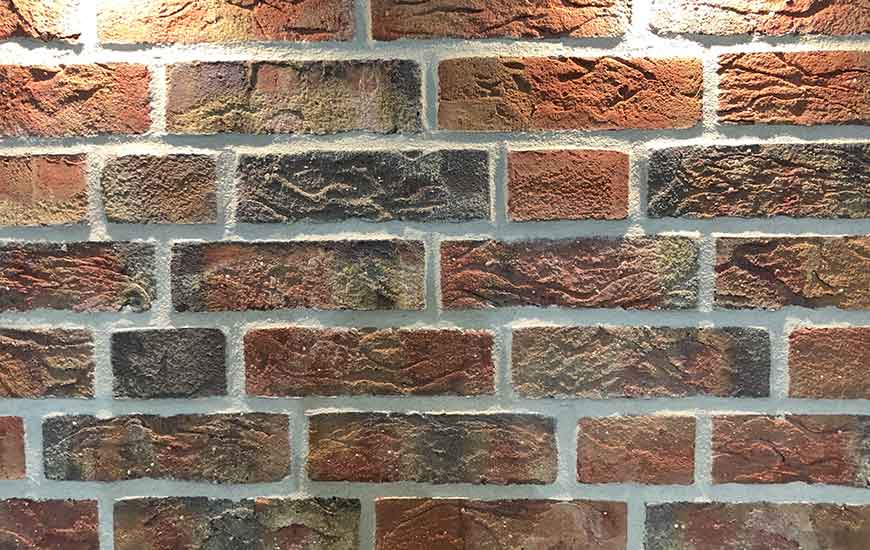 Now that you've prepared the wall, the next step is to cut your veneers to the preferred sizes. Cutting brick veneers is easy as they are quite thin. You can size them accordingly using a regular saw or diamond blade grinder.
At Décor Slim Stones, leading brick stone veneer suppliers in Rajasthan, we offer pre-cut brick veneers that are simple to install. You can even connect with our team to purchase brick veneers in customized sizes.
Step 3 – Brick Veneer Installation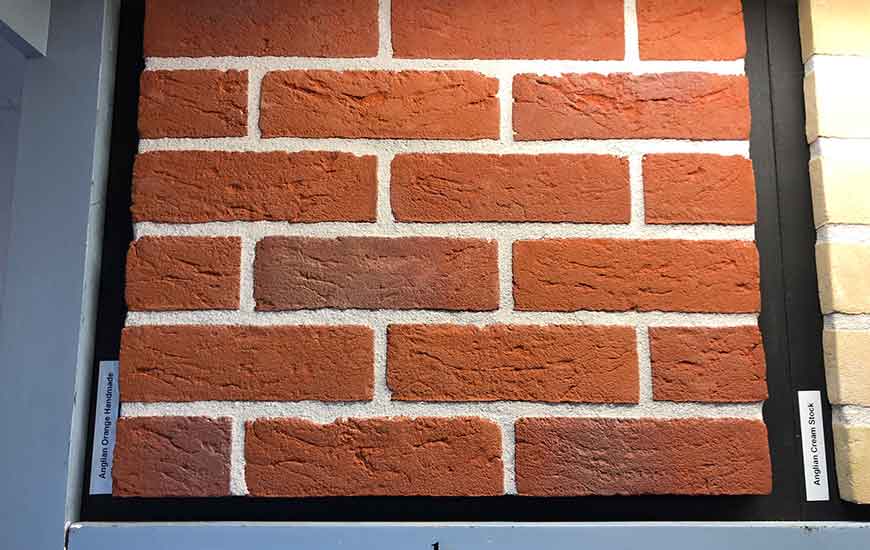 Start by installing from the middle of the wall, and then work your way up. Once you have completed the upper half, start once again from the middle and move down. Make sure that all rows are straight. You can make use of a ruler or a leveler to guide you.
Step 4 – Grouting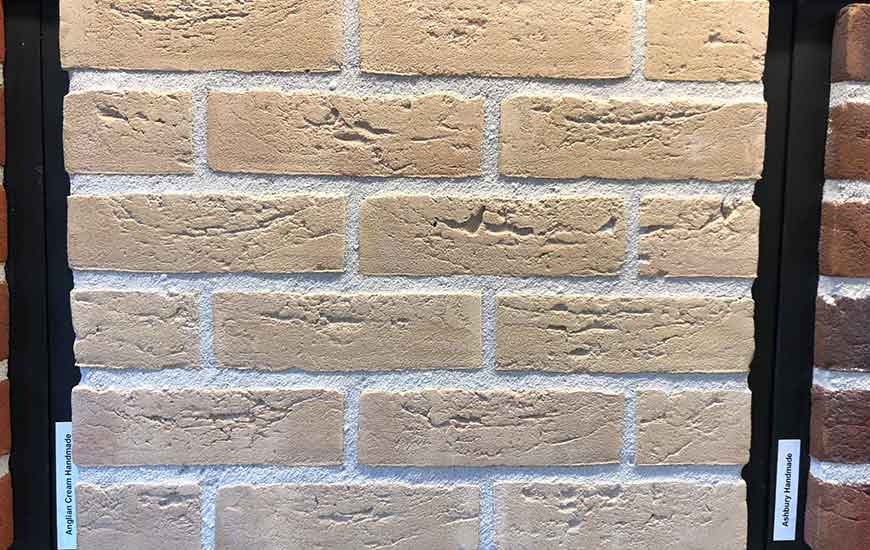 Grouts refer to the concrete layers that run between adjacent tiles. The width of the grout can be anywhere from 3/8" to ½". Make sure to let your veneers dry for 24 hours before filling in the grout. Portland cement is most commonly used for grouting. You can install grouts in the same colour as the tiles or go for alternate colours.
Summing Up
• Brick veneers are easier to install. The installation process is not time-consuming or labour-intensive.
• Compared with other masonry techniques, brick veneers are low weight. This reduces the structural overloading of your walls.
• Brick veneers are good insulators keeping your home warm and cool appropriately.
• They score high on aesthetics.
• Low maintenance – all you have to do is dust them regularly — no need for painting.
• Fireproof and long-lasting.
So, what are you waiting for? Get in touch with our sales agents, here at Décor Slim Stone, leading thin, flexible slate stone suppliers in Jodhpur. Send us an email to get our latest product catalogue. You can also visit our warehouse to check out our entire collection. If you have any further queries regarding our products, get in touch with our team.