The kitchen is the heart of your home. It's where the entire family gathers to share meals, kids do their homework, and couples spend some time with their partner catching up on the day's events. Simply put, it's a place where memories are made.
Today, kitchens have transformed from being bare-bone zones in dark corners of the house to a happening, welcoming and warmth-filled area in the house. And, more and more homeowners are renovating old kitchens to make them contemporary and modern.
If you are currently in the midst of a kitchen renovation or planning a kitchen renovation, then you need to create the perfect style for your new kitchen. You need to create a space that is functional while scoring high on aesthetics.
One of the best and proven ways to make your kitchen renovation go better is to add luxurious, flexible, thin stone veneer.
Why use Thin Stone Veneer in Your Kitchen?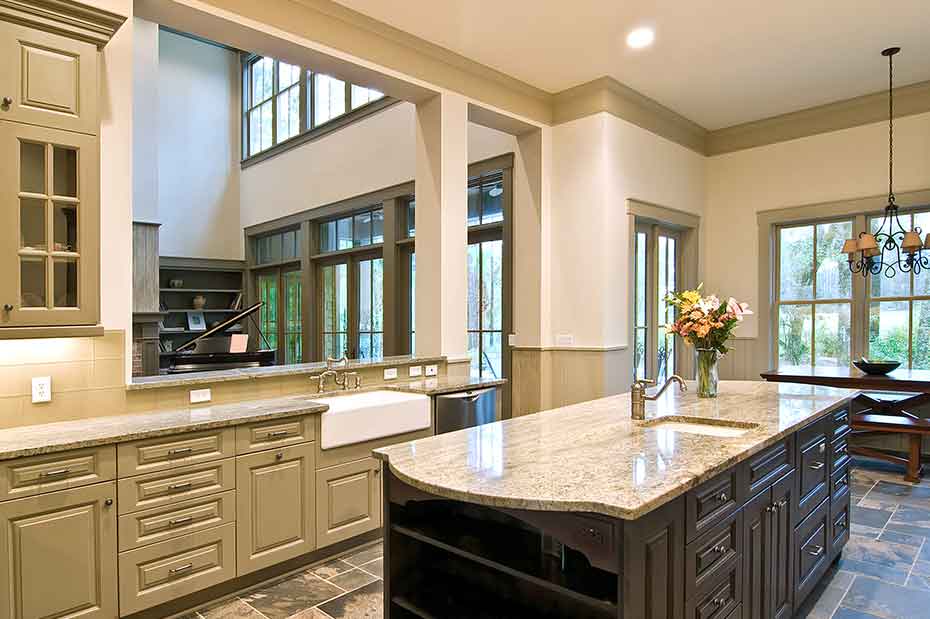 While designing or renovating a kitchen, you have to consider the fact it receives plenty of abuse from cooks, pets, and kids. Additionally, the kitchen often doubles up as an entertaining space, meaning any material you choose for the kitchen shouldn't just be functional but also match the rest of your home décor.
Adding manufactured thin stone veneer helps you enjoy all these benefits:
Irrespective of the design style of your kitchen, modern or traditional, thin stone veneers add a warm and natural-looking elegance to the space. And, no matter your personal preferences, you can easily pick the right stone veneers style, texture, and colours to suit your tastes.
Stone veneers are one of the most durable materials for your home, and it can easily withstand several years of use and abuse. It retains its original appearance for years to come, without any extensive maintenance.
Ask any real estate agent, he/she would let you know that adding stone to your home increases resale value providing you a high ROI.
The material you choose for your kitchen should be heat, smoke and dust resistant. This is why wood and synthetic materials are not the preferred choices for kitchens. Stone, on the other hand, is heat resistant meaning you can install it confidently anywhere in the kitchen.
Now, that you've seen the benefits of adding flexible slim stone veneers to your kitchen, let's focus on the exciting ways, you can use it in your kitchen.
Best Kitchen Decorating Ideas with Thin Stone Veneer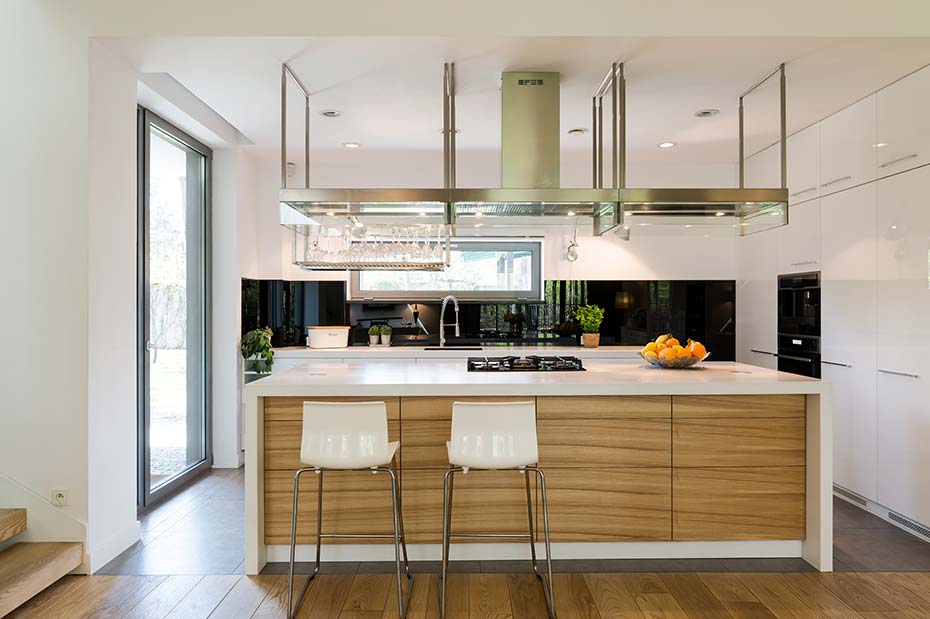 Due to its versatility and flexibility, thin stone veneers can be effortlessly incorporated into your kitchen design. Not only are you making a bold design statement with stone, but it's sure to impress your onlookers.
Here are some ideas to include thin stone veneer for kitchen walls:
As a kitchen island countertop
Backsplash
To cover pillars
Around room entryways and doorways
On a vacant wall to highly your cabinets
Around your stove
he walls above the cabinets and more
How to Choose the Right Natural Stone Veneer Style to Match Your Kitchen's Theme?
If you have a rustic-styled kitchen, then choose stone veneers that are classic and deliver a timeless look like our Vienna Hessonite Slate, Monalisa Slate or Dubai Copper.
Modern kitchens have sleeker and cleaner lines. So, the stone veneers you choose should be edgier and bold. Choose our Hongkong Metal Nero, Moscow Sesame Black or Madrid to design sleek looking contemporary kitchens.
For Transitional Kitchens
These kitchens combine the best of both worlds as they contain design elements from both rustic and contemporary kitchens. A couple of good choices for transitional kitchens include Tokyo Emerald and Seoul Macedonian Slate.
Kitchen Makeovers Look Better with Décor Slim Stone Veneers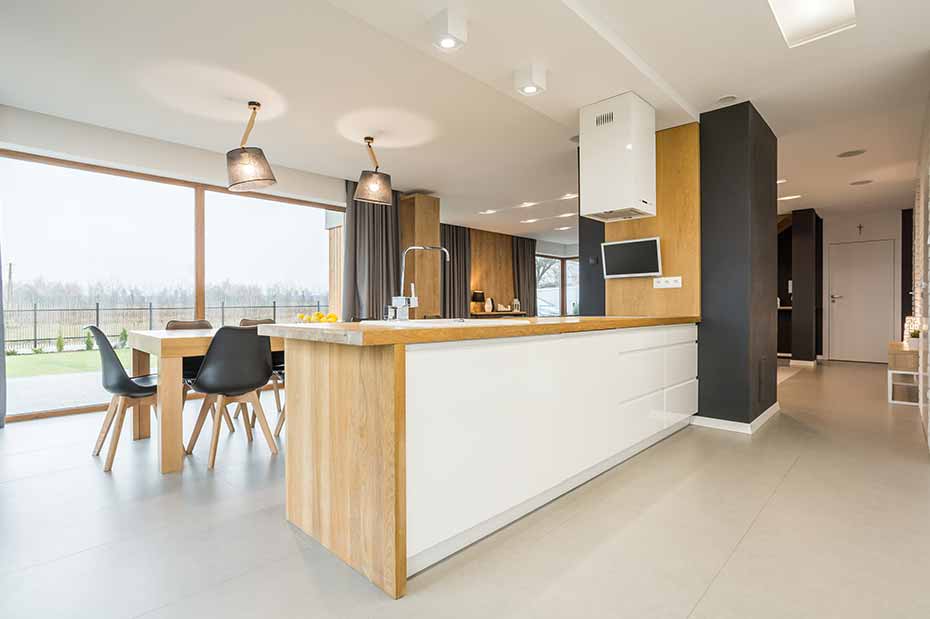 When planning your kitchen renovation, make sure to check out our site. We have a wide range of premium interior slim stone veneers and we can custom design them to suit your specific requirements. From design to completion, Décor Slim stone veneers handles it all, helping you bring your dream kitchen to life.
Click here to check out our entire range of products, and choose the right one for your kitchen.