Stone Veneers: The Versatile Interior and Exterior Choice for Your Home
There are plenty of options in the market for home exterior and interior décor. When it comes to redesigning and redecorating our homes, we want a beautiful, durable, versatile material which suits has a large variety of exterior and interior applications. Stone veneer would fit in all these categories, and it is also the most affordable option in the market. Stone veneer has its beauty and value and most of the architects, designers, and homeowners suggest using stone veneer
The use of stone veneer is not something new; it dates back to a thousand years ago. From Pyramids to the Parthenon, the natural veneer has been used as a great exterior option. Back in those days, stone veneer was a sign of wealth. In those days stone veneer was compared equally to the majestic mountains where it is quarried from. Now stone veneer is the first options for many customers for remodelling or for construction.
Advantages of stone veneer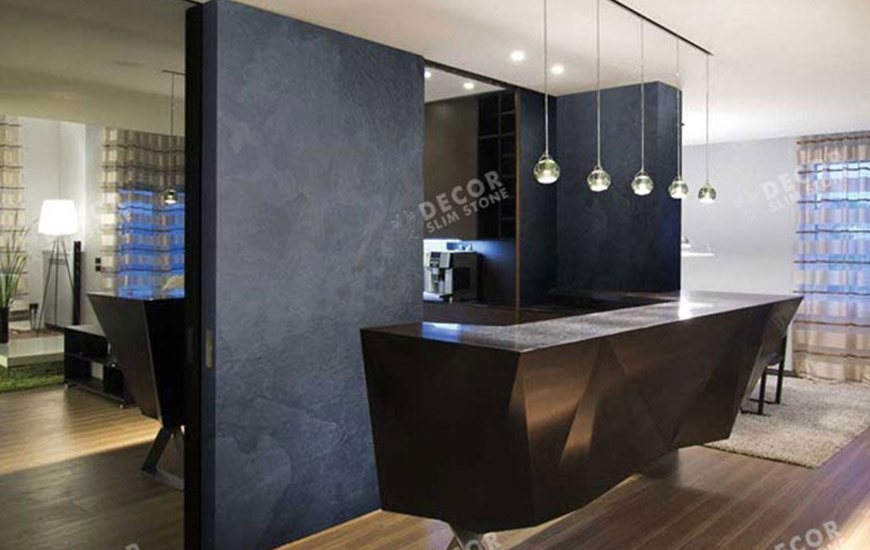 The popularity of stone veneer is because of its amazing properties. It is perfect for every condition, whether it is winter or summer stone veneer goes with all. Stone veneer is extremely durable, and each piece is unique. The advantages of stone veneer are much more apart from its wide range.
Let's look into some of the advantages of stone veneer:
Stone veneer can be installed almost in every type of surface; it can be brick, wood, cement, and even sheetrock. The easy installation of stone veneer makes it a favourite option for builders and homeowners.
Stone veneer is weightless, so it makes it easy to be transported to the construction site easier. The labour cost is reducing since it is less in weight and also shipping cost.
The installation of stone veneer is easy. The stone veneer can be installed easily in curved and round. Stone veneer is flexible, so it is easy to install.
Stone veneer is fire resistant so that it can be used in almost every place like a fireplace.
Stone veneer is non-porous in nature; this makes it easier to maintain. Cleaning stone veneer doesn't require special cleaner, and you don't need many costly cleaning agents to clean the stone veneer.
Stone veneer is colourfast and will not fade with the rain and incredible heat of summer. It will stay looking great for many years to come.
Types of stone veneer available
Natural stone veneer has many options to choose from, depending on the style available. The types of stone veneer available are:-
2MM stone veneer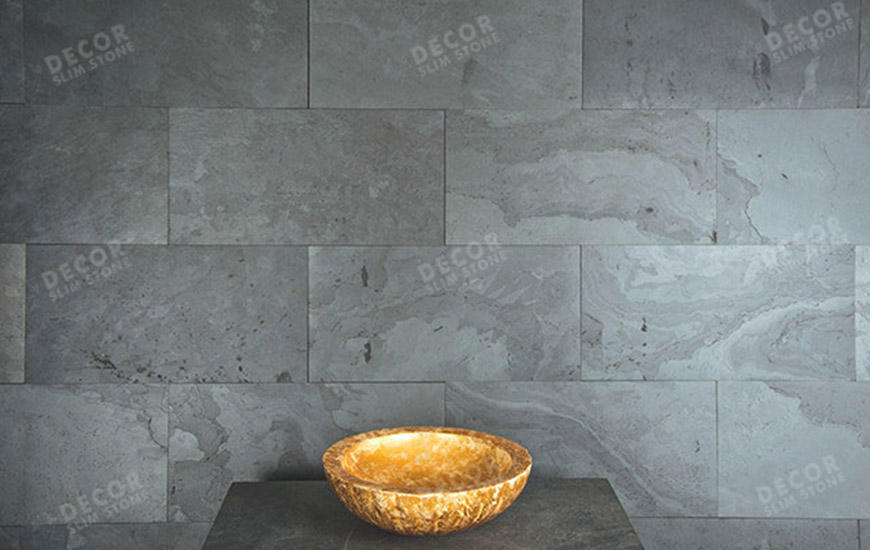 The total thickness of stone veneer is 2mm thick. Irregular surface and variety of colour make every sheet unique. They are extremely flexible and adaptable in nature. Most importantly, they are 100% eco-friendly.
1MM stone veneer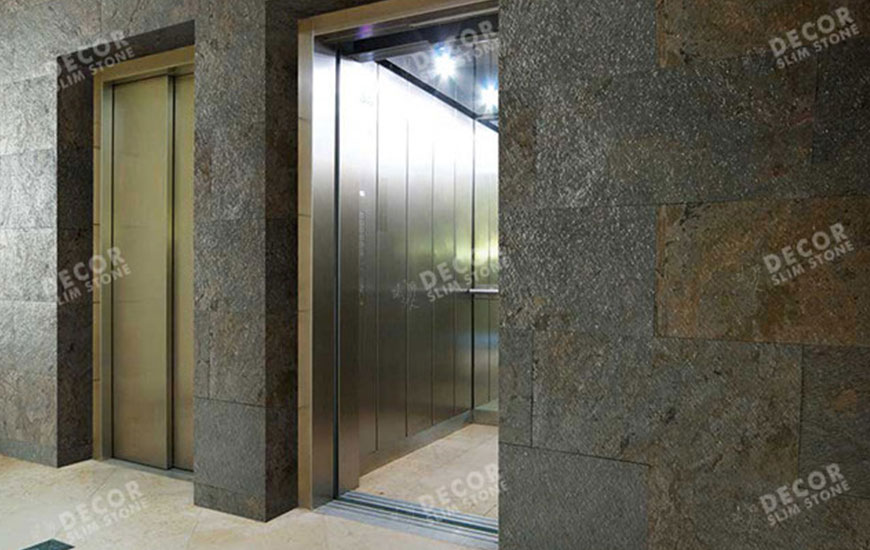 It's another innovative product line within thin stone veneer range. Our range of stone veneer has easy installation. It has the feature of self-sticking. It is a thin ad cotton fabric. It is the best option for wall or pillars or furniture.
Translucent stone veneer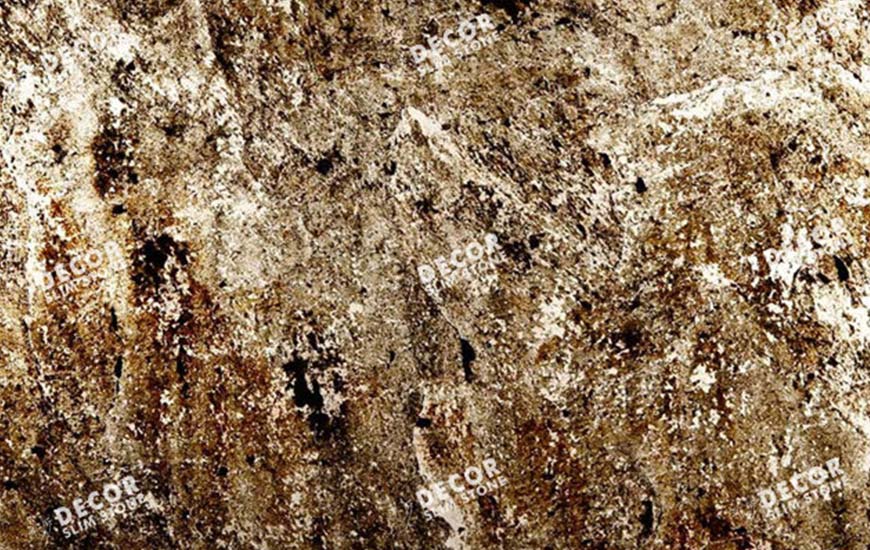 It's a stunning value-added product. It can be backlit for giving a colourful stunning look. Very lightweight flexible sheets allow the light to pass through the beautiful translucent sheets highlighting the natural beauty of stone further. It can be used with a backlit on any bar, countertops, ceilings, counters, aquariums, and much more.
Bring Décor Slim Stone Veneer Inside
Most of the popular applications of the stone veneer are exterior applications. The most common applications of stone veneer are outdoor kitchens, landscaping, garages, entryways, and gates, but they are also they are becoming a demand for interior applications. The colours and textures of stone veneer create dramatic interior applications.
Fireplace, indoor kitchens, living rooms is some of the common interior applications of stone veneer. The feature of stone veneers like fire resistance, less water absorption makes it an ideal choice for interior and exterior applications. Stone veneers can be a choice for bathrooms.
There are many types of stone veneer in the market, like 1mm stone veneer , 2mm stone veneer , and translucent stone veneer. These stone veneers offer a wide range of application. You can look around our wide range of collections. We have a wide range of designs and textures to choose from.
We at décor slim stone have a great wide range of stone veneer with experts and professionals to help choose the perfect stone veneer for your home. We offer premium quality stone veneer at competitive pricing to fit your budget. You can view our e-catalogue to get familiar with the designs and texture available.
For inquiries and contact, you can contact us through our Whatsapp number +9182856444444 or email us in pm@decorslimstone.com . You can also get in touch with us through our official website.