Design Tips for your Dream Kitchen – The Heart of your Home
Whether you're packing lunch boxes for your kids to take to school or enjoying a leisurely weekend meal cooked by your spouse – the kitchen is the place where the majority of the day's activity happens. It's the central hub of your home – always buzzing with energy and love. No wonder kitchens are called as the "Heart of a Home."
If you're building a new kitchen or planning to remodel your existing kitchen, we've got some fabulous design tips for you. The kitchen should reflect the personality and style of the family members. And what better way to express your unique style statement than with stone? As leading flexible stone veneer manufacturers in India, we've got an array of thin stone veneers that create bold and striking ideas in your kitchen.
Why use Stone Veneers for your Kitchen?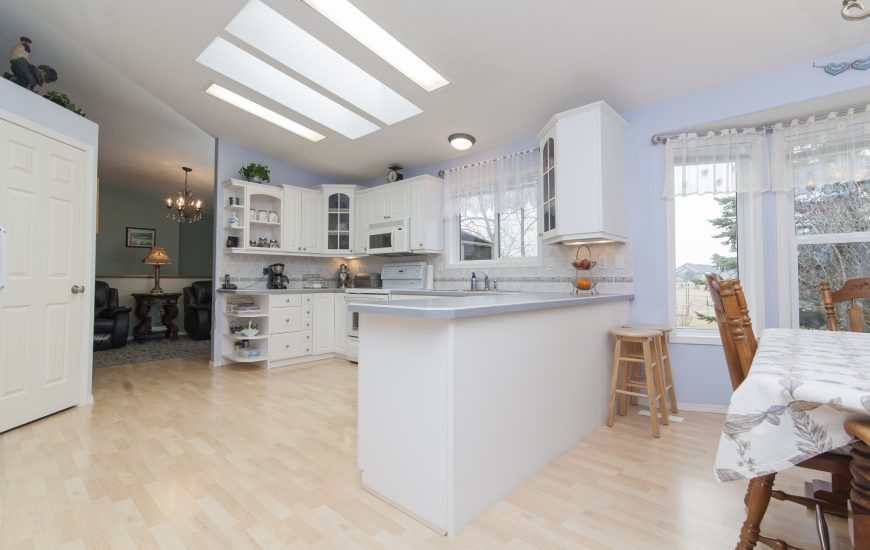 The no.1 reason is stone adds texture to any room. It adds warmth and vibrancy to your interiors. Our stone veneers are available in a wide range of textures – polished, glossy, leathered, brushed, and more.
The second reason is that stone veneers are long-lasting. They are incredibly durable and do not break or chip easily than other materials like plywood, wood, MDF, etc.
If you're looking to create a contemporary modern kitchen, then polished and glossy styles are the right choices for you. With that said, leathered and irregular finishes are currently trending. These finishes are popular due to their resilience and the ability to add a cosy and welcoming atmosphere.
Our design experts at Decor Slimstone, the best flexible stone veneer suppliers and exporters in India, suggest incorporating both polished and textured finishes in your kitchen. For example, your kitchen slabs can have a leather finish, whereas the kitchen backsplash can have a glossy finish. This is a great way to complement your kitchen's traditional design with a modern aesthetic or vice versa.
Get in touch with our design experts from more customised ideas on incorporating flexible stone veneers in your kitchen.
Trending Kitchen Renovation Ideas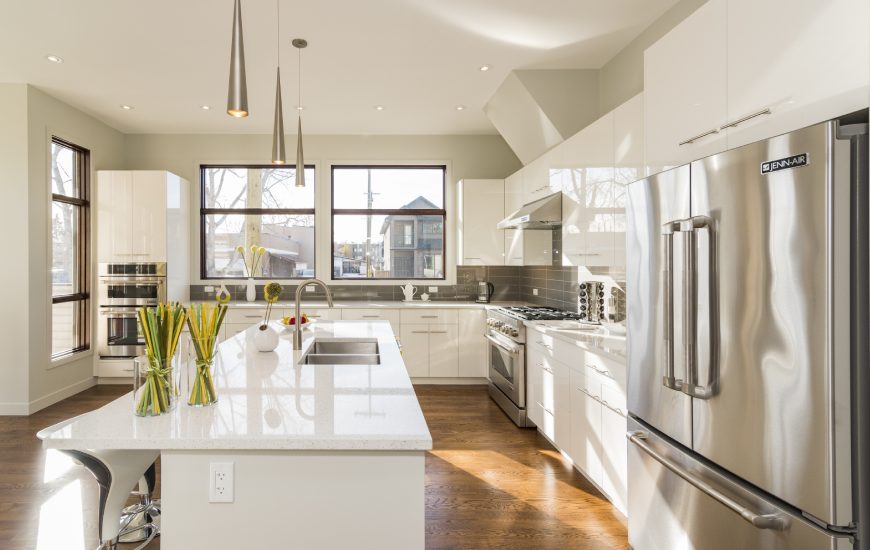 Over the last few years, both dark colours like – black, grey, and white stones are popular for kitchens. But, that doesn't mean you have to restrict yourself to these trending colours. Embrace your personality by creating a unique kitchen space in your preferred colours.
At Decor Slimstone, we've got flexible thin stone veneers in an extensive array of colours. Our choices range from whites, muted beiges to vibrant greens, blues, earthy reds and browns, and mysterious blacks and greys.
Another design tip for the kitchen is to include a sitting area in the room. Since the kitchen is the hub of your home, it's nice to have a small nook where your family can gather for an informal meal. If space permits, you can include a kitchen island with shelving for storage.
Should you match colours or contrast?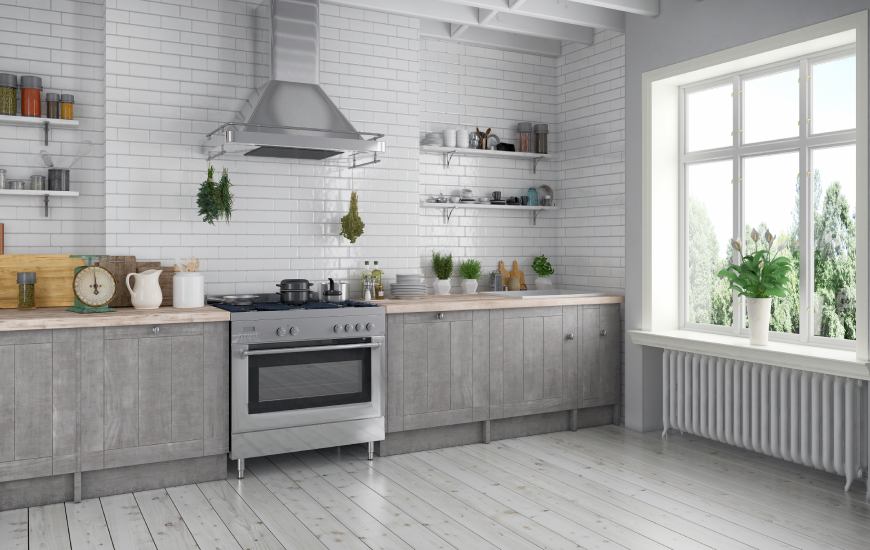 There's no one answer. It all depends on what you're looking for. You can create a striking design by incorporating different shades of the same colour in your kitchen. Alternatively, you can keep it traditional by opting for brown or black stones for the counter. Include colours on the cabinets and lighting to create a chic urban look.
The idea is to keep the majority of the elements of the kitchen neutral and make a few focal points pop-out with colour. You can use stone veneers on these focal points to add stunning texture to your kitchen.
For example, keep the kitchen counter and cabinets' neutral and add a pop of colour in the form of stone veneers to your Kitchen Island and backsplash. This helps you create an aesthetically pleasing kitchen that is warm and inviting.
Build your Dream Kitchen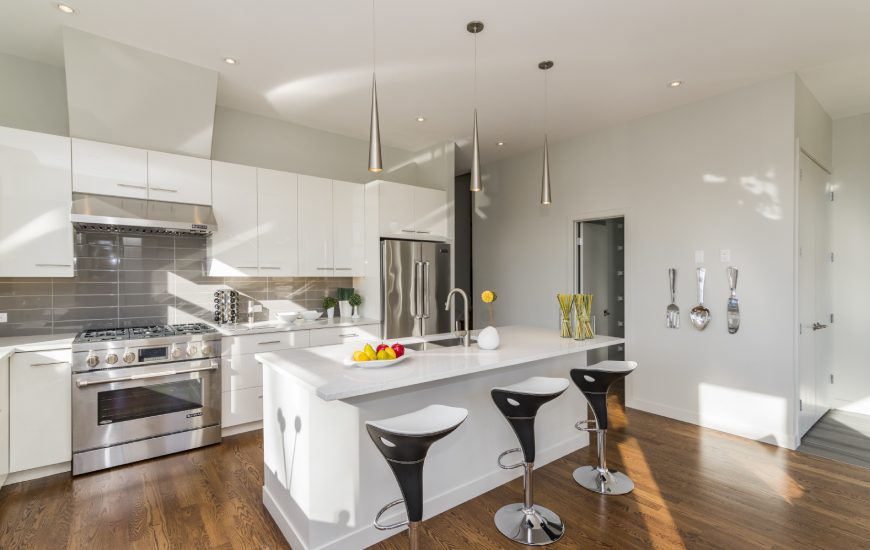 Designing a custom kitchen can feel intimidating. But it doesn't have to be. Unlike other areas of the home that you're hoping to impress your guests with, a kitchen is all about designing for the family. So, get the entire family together, discuss choices, and build a dream kitchen – that is a sanctuary and welcoming oasis for everyone in the house.
Reach out to Decor Slimstone for the Right Materials for your Dream Kitchen
At Decor Slimstone, the largest veneer manufacturer in India, we offer an extensive range of flexible stone veneers in a wide range of colours, textures, and patterns. Our stones emit a wonderful and welcoming atmosphere in your kitchen. Long-lasting, durable, and aesthetically pleasing, you can never go wrong with flexible stone veneers. Get in touch with our sales team, and we'll help you design your dream kitchen with thin stone veneers.