3 Reasons Why Slim Stone Veneer is the Easiest Choice for your Home Renovation Project in 2021
Thanks to the pandemic, the majority of last year was spent at our homes. As a result, a huge number of homeowners invested in home renovation projects to repair and upgrade their abodes. Home renovation projects ranged from simple ones like beginning a balcony garden to extensive ones like remodelling a kitchen or backyard.
In 2021, industry experts predict that more people will invest in home renovation projects. If you're considering upgrading your home to make it more comfortable and functional, then we've got the perfect choice for you. Introducing slim stone veneers from the house of Decor Slimstone. As the leading flexible stone veneer suppliers and decorative laminate suppliers in India, we have a huge collection of home renovation materials that add aesthetic value to your home without burning a hole in your pocket.
In this guide, we explain why thin slim stone veneers are the easiest choice for your home renovation project of 2021.
#1: Super Easy Installation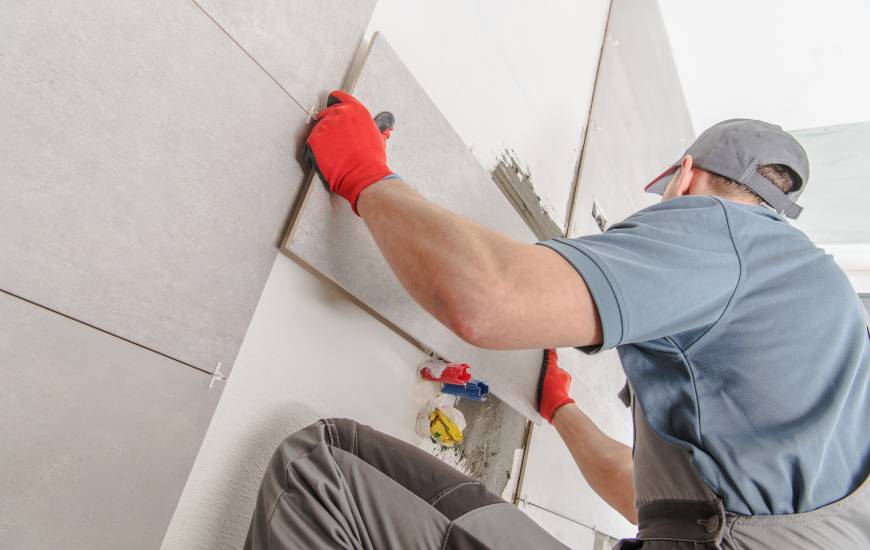 Are you worried that your home renovation project will be expensive? Or don't have the time for an extensive home repair project? Or do you think that your home renovation project will be labour intensive?
Worry not! Thin slim stone veneers offer a more convenient, budget-friendly and easy choice for all home renovation projects. When compared with natural stone, slim stone veneers are super easy to install.
Thin
Lightweight
Budget-friendly
When compared to natural stone slabs, stone veneers do not require mortar to install. Thereby, it helps in quicker and easier installation, thereby significantly reducing the time required for renovation.
Slim stone veneers give you the beauty of natural stone without the associated disadvantages. You can install slim stone veneers on your own as a DIY project or hire a contractor to get it done for you. Either way, slim stone veneer installation is quick, less time consuming and not labour intensive.
#2: Stone is Timeless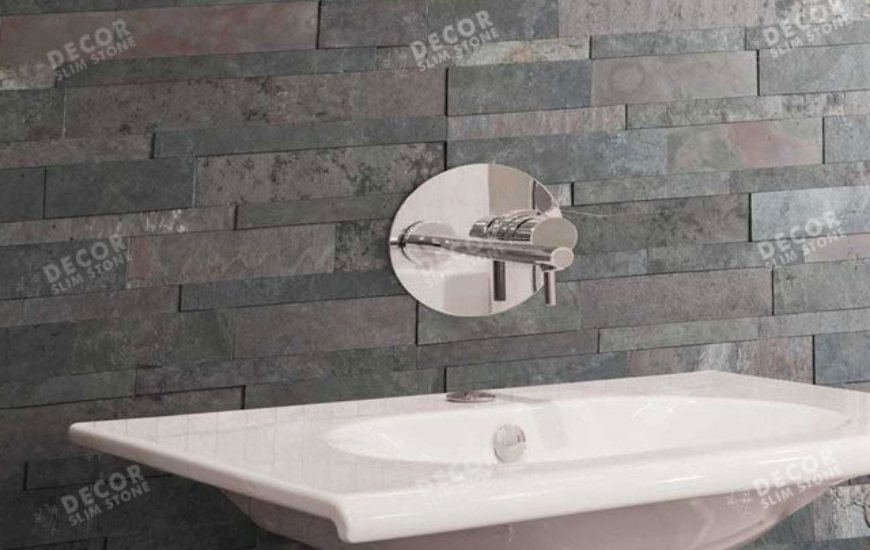 Worried about design trends that go out of style after a few years? With slim stone veneer you don't have to worry anymore! The beauty of natural stone is everlasting. Whether you're building a traditional Indian home or constructing a modern abode, natural stone is a great choice for all your design needs. Slim stone veneers are available in a wide range of sizes, designs and thickness to suit all your interior and exterior project designs.
#3: Versatile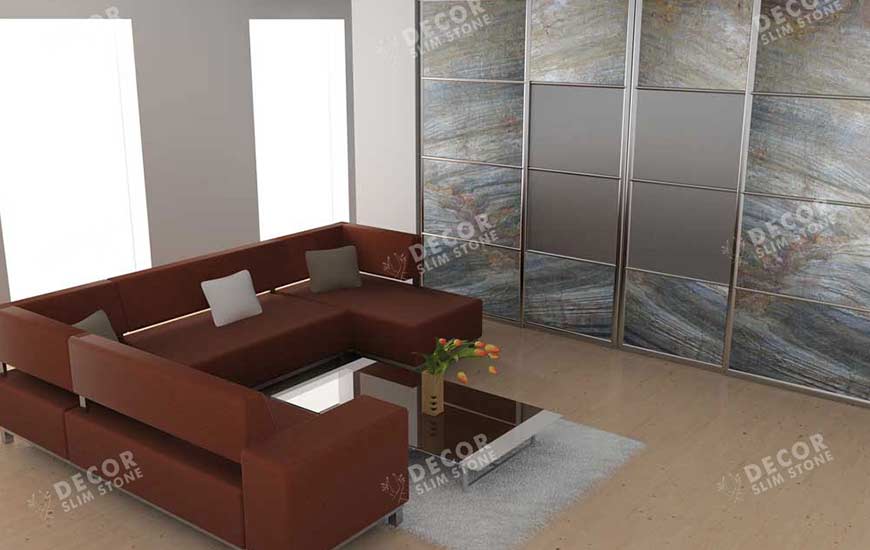 Thin stone veneers have multiple applications. Whether you're looking to add a beautiful accent wall to your living room, a kitchen backsplash, line your shower enclosure – slim stone veneers can be used for a wide range of applications at home. Not just interior applications, slim stone veneers are also suitable for exterior applications like wall facades, pillars, patios, etc.
At Decor Slimstone, as the leading flexible stone veneer manufacturers in India, we stock thin stone veneers in a variety of materials, sizes, shapes and textures. Besides providing you with thin stone veneers, we can also connect you with the best contractors for installation.
Finally, any renovation project that requires stone can be done easily using flexible thin stone veneers. The installation can either be done by yourself or by hiring experts. Decor Slimstone is your one-stop shop for flexible thin stone veneers in India. Check our site for a variety of stone veneer options.
Get ready to give your home a brand new look in 2021 with flexible stone veneers.