Aesthetics Apart, Here are the Top 5 Reasons to Use Wall Panels in your Home
Decorative wall panels have come a long way since the plywood installations of the 80s and 90s. Today, homeowners have numerous choices for decorating their walls: flexible stone veneers, wallpapers, decorative laminates, tiles, and more. The wall panels available today offer several benefits beyond enhancing the aesthetics of your interiors.
Continue reading to find out the top five benefits of installing decorative wall panels in your home.
1. Use of New-age Materials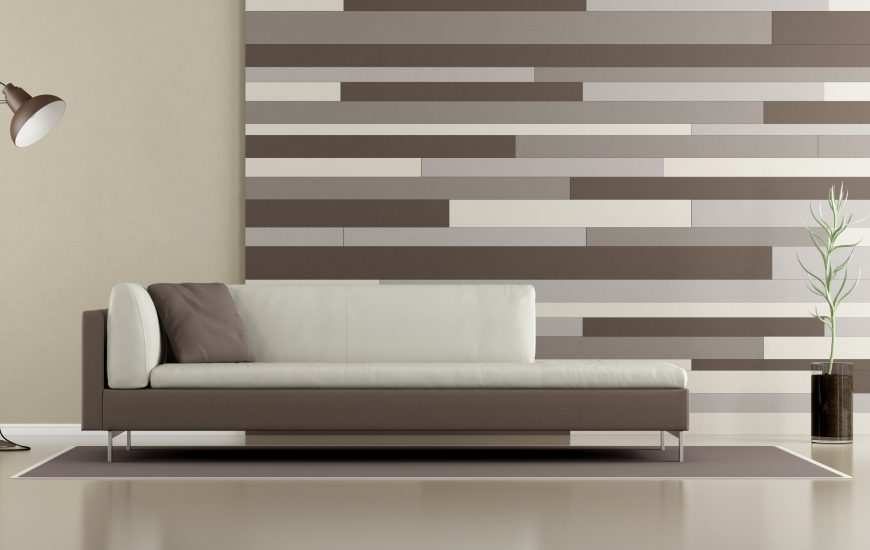 Traditionally, when we speak of wall panels, wooden wall panels are the first material that comes to our minds. But, it's not the only choice available today. Thanks to advancement in printing and design technology, today wall panels are available in a variety of materials. Decorative laminates are the most popular materials used today.
Flexible, available in a variety of colours, patterns and textures, budget-friendly – decorative laminates are an excellent choice for your home. As one of the top decorative laminate suppliers in India, Decor Slimstone offers our clients with numerous choices at the most competitive prices in the market. If you're looking for decorative laminates for your walls, look no further.
Besides laminates, the other popular choices include:
Melamine – Known for its high impact prints and innovative wall decor designs
Polyurethane Panels – Just like laminates, polyurethane panels are available in a wide range of designs




2. Endless Design Choices




It's one of the biggest reasons why a huge number of homeowners opt for decorative wall panels. Traditionally, wall panels were available only in the restricted colour palette of wood. However, with new age design and printing technologies, today wall panels are available in a wide range of colours, designs and even textures.

Modern materials like flexible slim stone veneers mimic the natural beauty of marble, granite, slate, limestone and other natural materials. Thanks to the numerous design choices of decorative wall panels, you can elevate your home's aesthetics at pocket-friendly prices.




3. Easy Maintenance




Wall panels provide an extra layer of protection to your walls, saving you the costs of painting and touch-ups.

Contrary to popular assumption, adding wall panels will not increase your home maintenance. Most new-age decorative wall panels are super easy to maintain. They can withstand regular wear and tear, scratches and marks. With wall panels, you don't have to worry about frequently repainting your walls. They will remain good as new for years to come.




4. Long-lasting




Wall panels generally have a long life and can go for years without requiring repairs or replacements. Additionally, wall panels help to protect the structural integrity of your walls. It not only keeps your walls protected from wear and tear, but also adds to the strength of the wall.




5. Quick and Easy Installation




This is one of the main reasons why a large number of homeowners opt for wall panels. Though it may appear difficult, installing wall panels is easy and doesn't require extensive labour. Contemporary materials like flexible stone veneers come with peel-and-stick option. All you have to do is clean the base wall, remove the backing paper and stick them neatly. That's it: you can easily add a new look to your walls within just a few hours.




Extra Benefit: Wall Panels can cover wires and cables

Most homeowners are opting for decorative laminates and flexible stone veneers to cover the wires behind their entertainment units. The wires and cables go behind the panels, so your room feels slick and clutter-free.




Wall Panels are an Easy and Efficient Solution for Home Improvement

If you're looking for an easy and effective way to improve the appearance of your home without spending a fortune, then wall panels are the best choice. Besides improving the beauty of your room, they also offer other functional benefits as listed above.

Are you ready to add decorative flair to your walls? Reach out to Decor Slimstone: India's No.1 decorative laminates and flexible stone veneer suppliers. Browse through our extensive gallery and find the right design material that matches your aesthetics and interior decor trends.