Top 5 Home Design Trends for 2021: Which Style Inspires You The Most?
Raise your hands if you are relieved to see that we're well into 2021 with the bitter experiences of 2020 now a distant memory. Every New Year brings with it hope, change, optimism and renewed energy. And we need it now than ever before. After being cooped indoors for nearly a year, and staring at the same walls again and again, we believe it's time for a home refresh.
Whether you're looking to renovate your interiors from scratch or rearrange the soft furnishings, we've collected some of the top design trends for 2021. Take inspiration from these trends and give your interiors a fresh look in 2021 and beyond.
#1: Zoom Ready Walls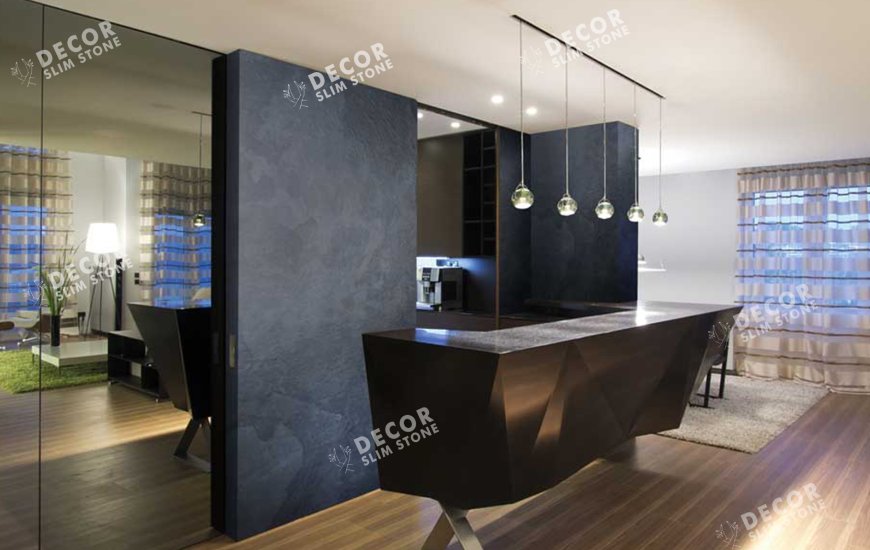 Virtual meetings have now become commonplace. Whether you're attending school online or joining a work meeting, the backdrop plays a crucial factor. It needs to be clean and clutter-free. This has led to the increase in popularity of accent (or feature) walls at homes.
An accent wall decorated with flexible slim stone veneers makes your room feel professional as well as aesthetically pleasing. Not just for virtual meetings, it also provides a great backdrop for your entire living space. As leading flexible stone veneer suppliers in India, we have a huge collection of flexible slim stone veneers. Choose from our wide collection of stone veneers to create a stunning feature wall in your home.
Other ways to create the perfect backdrop for Zoom include pops of colour, little greenery, artwork, etc. It helps you create a stylish and professional setting for your numerous virtual meetings.
Don't forget the lighting while creating a feature wall for Zoom calls. Soft lighting works the best. You can create the most flattering light by positioning a table lamp or floor lamp close to your working desk.
Shelfie was another popular design trend in 2020. People are decorating their bookshelves with interesting curios and books to reveal a bit of their personality while attending online calls.
#2: Multi-Functional Spaces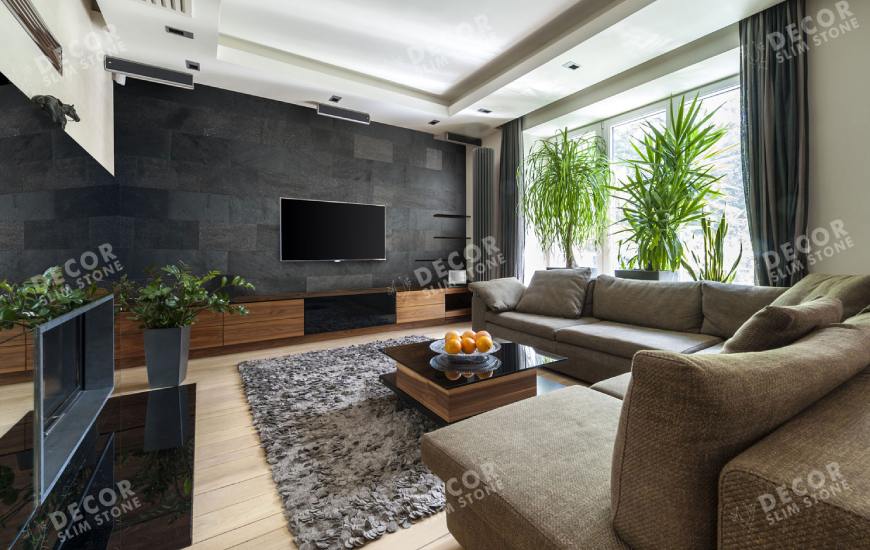 The idea of home has changed drastically over the last year. From being a place to relax and bond with the family, home has now come to mean different things for different people. For school going children, the living room doubles up as the classroom from where they attend online classes. For office goers, it needs to work as an office space.
From being a place where we relax with the family, our homes now have become spaces where we work, exercise, learn, and even vacation in. Our homes have evolved to become multi-functional spaces where our whole life takes place within its four walls.
With spaces taking on multiple roles, multifunctional design has become more important than ever before. Here are a few design ideas to make your home multifunctional:
Look for a dining chair that also doubles up as an office chair that is comfortable for long hours of sitting.
An aesthetically pleasing coffee table with slim drawers to stow laptops, chargers and other miscellaneous items.
Decorative screens that can break up an open floor plan and create different sections within a room. This helps to create privacy without making the place feel completely closed off. Look for room dividers that also double up as decor.
A large kitchen and dining room to entertain friends and family has become a key necessity in the post-Covid19 era.
#3: A Statement Home Office Space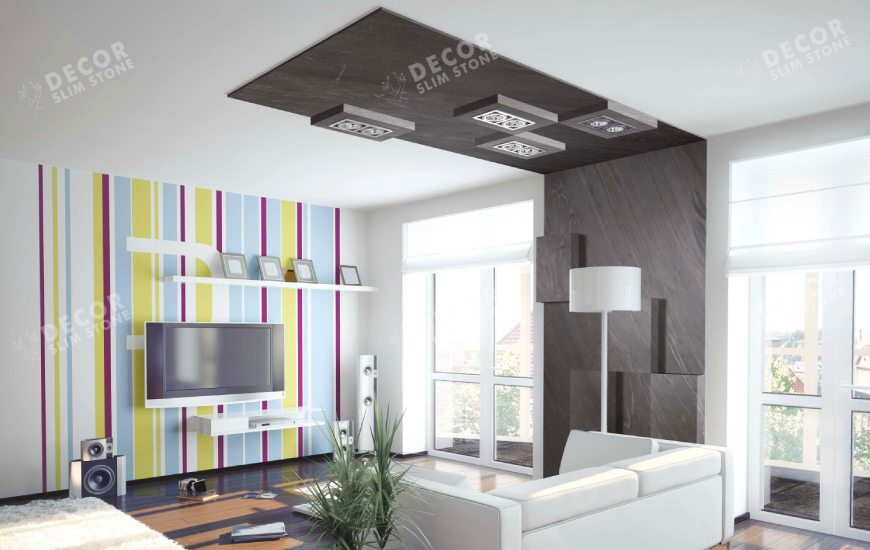 Until 2020, home offices were not part of the home design. Apart from a handful of freelancers, no one focussed much on the home office space. That has changed drastically this year. With work-from-home being a norm rather than an exception, people are looking to create a stunning home office space. Having a dedicated work space at home makes for a clear separation between work time and family time.
Earlier people used to work from their dining tables, beds or couches. But with the work from home hours increasing individuals are investing in a dedicated space to build a fully functional home office space. Here are a few points to keep in mind while designing your home office space:
Add a workstation with ample storage. This will help you clear the clutter in a jiffy.
Ergonomics matter. Look for a table and chair that doesn't strain your back.
Add texture to your home office with stone veneers. This gives an aesthetically pleasing appearance to the room. As the top veneer manufacturers in India, we have a huge collection of peel-and-stick stone veneers that you can use to decorate your home office. Get in touch with our team to find the right stone veneers for your needs.
#4: Bring the Outdoors In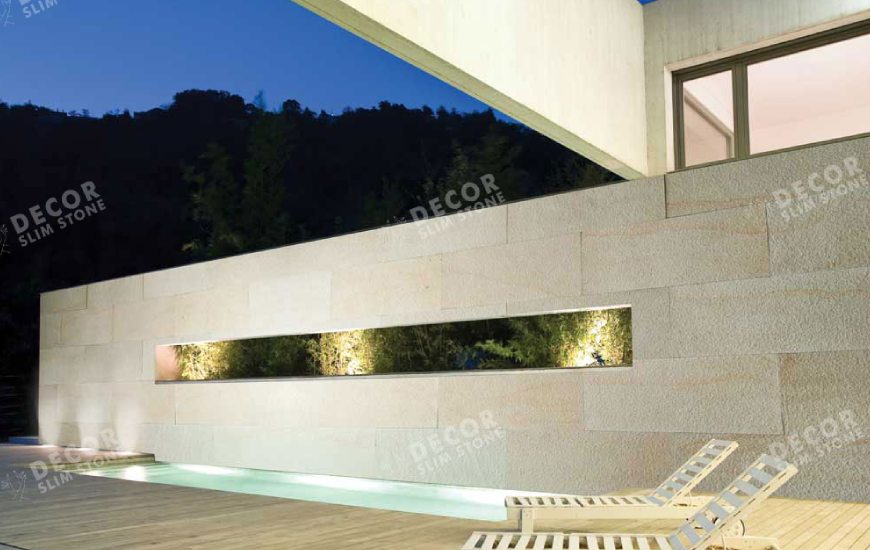 People have realised the importance of accessible green spaces, especially with the Coronavirus pandemic shutting down parks and other areas of recreation. This has led to the home design trend of bringing the outdoors in. Connecting your interiors to nature is more than a trend. It has become a necessity.
Include indoor plants to add a touch of greenery to your spaces.
You can even get started with terrace or balcony gardens as a way to unwind and relax.
Include mirrors, sliding doors and glass to bring in the natural light.
Gone are the days of rickety old outdoor chairs and tables. There is a huge demand for fun outdoor furniture like swings, loungers, rocking chairs and more.
#5: Glamorous Walls
Walls are no more an afterthought. With families spending more time indoors than ever before, people are looking to add a touch of colour and texture to their walls. It's all about adding the WoW factor to your walls.
Stone veneers help you add dimension, texture and colours to walls.
You can transform your living room by adding a stunning feature wall lined with slim decor stone veneers. Stone veneers look just like natural stone and add a warm inviting feel to your interiors.
You can also use slim stone veneers for your kitchen backsplash, bed board, or even in your bathroom for a sleek, contemporary finish.
Whether you're planning a full-blown home renovation or considering a low-key project, take inspiration from these design trends for 2021 and add a new look to your space. Make sure to tag #decorslimstone as we love seeing new projects. For the best and most affordable slim stone veneers in India, reach out to decorslimstone, no.1 flexible stone veneer suppliers in India.