Design Inspiration: 10 Irresistible Ways to Add Stone Veneers to your Home
Gone are the days when walls were only to provide structural support to your home. Today, we have plenty of choices to add some pizzazz and style to your walls. If you're looking to add the beauty of natural stone to your home, then flexible stone veneers are all that you need.
Stone veneers have several factors working for them – pocket-friendly, easy to install and maintain, stylish, durable, and long-lasting. By using stone veneers, you can add depth and personality to your walls with minimal effort. If it's your first time visiting our blog, we urge you to check out the top reasons why you need to add Decor Slim Stone Flexible Wall Veneers to your home.
Our flexible stone veneers are available in a wide range of colours and designs, replicating the beauty of natural stone for a fraction of the price. Besides adding beauty to your walls, stone veneers offer other practical advantages like – added insulation, protective covering for your walls, and more.
One frequent question that we receive from our new customers is, "Can I use stone veneers for Indian homes?" Of course, Yes! Our flexible stone veneers can be used in any setting – big bungalows or small, cosy apartments. As No.1 flexible stone veneer manufacturer in India, in this post, we share with you irresistible ideas to incorporate stone veneers in your home.
#1: Add an Inviting Rustic Touch to your Entryway with Flexible Stone Veneers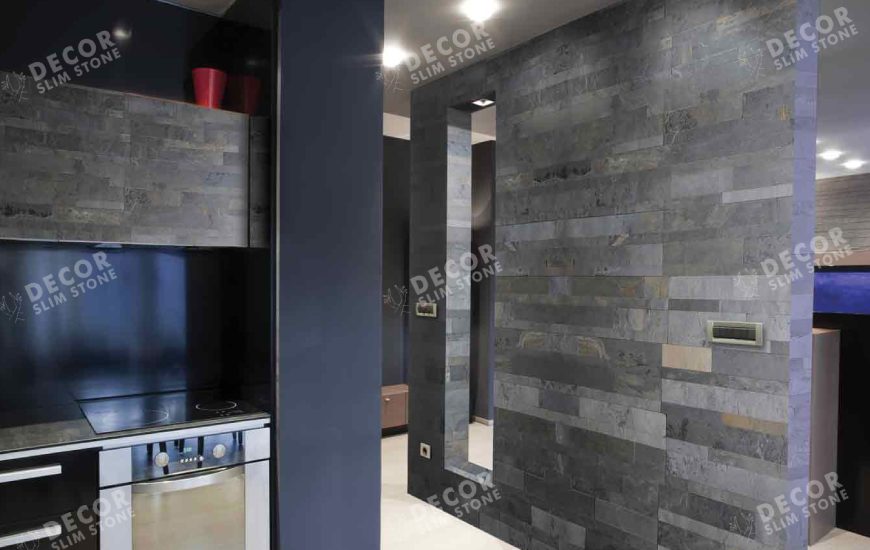 We all want to create a stunning first impression on guests who enter our home. By including flexible stone veneers in your verandah, foyer, or entryway, you create a warm and soothing effect, making your home feel welcoming and inviting.
#2: Make your Kitchen Look Rustic with a Stone Backsplash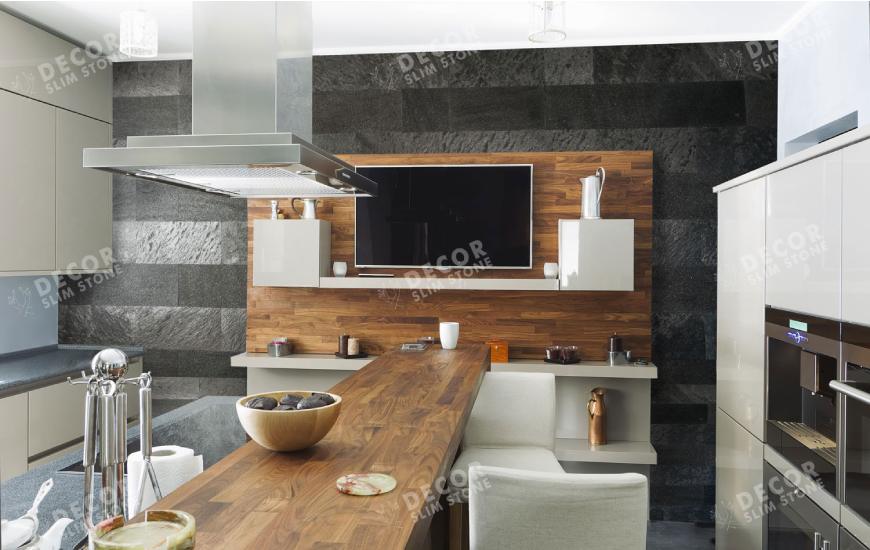 Adding a stone veneer backsplash makes your kitchen feel lived-in and rustic. Flexible stone veneers are available in several colours and textures. You can choose the perfect one that matches your interiors.
#3: Use stone dividers to demarcate your Living Areas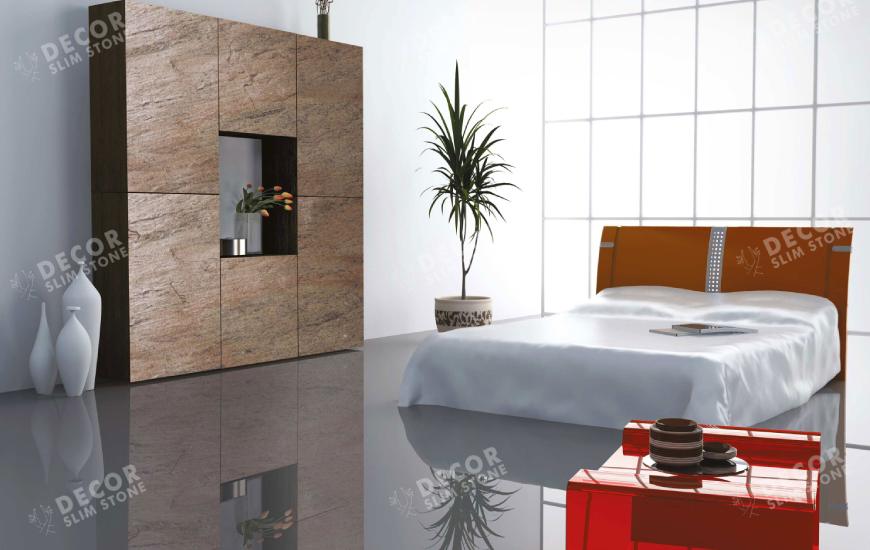 Using stone veneers on different sections of the wall can help you create distinct spaces. This is an excellent option for open-floor plan rooms.
#4: Create a Stunning Statement Wall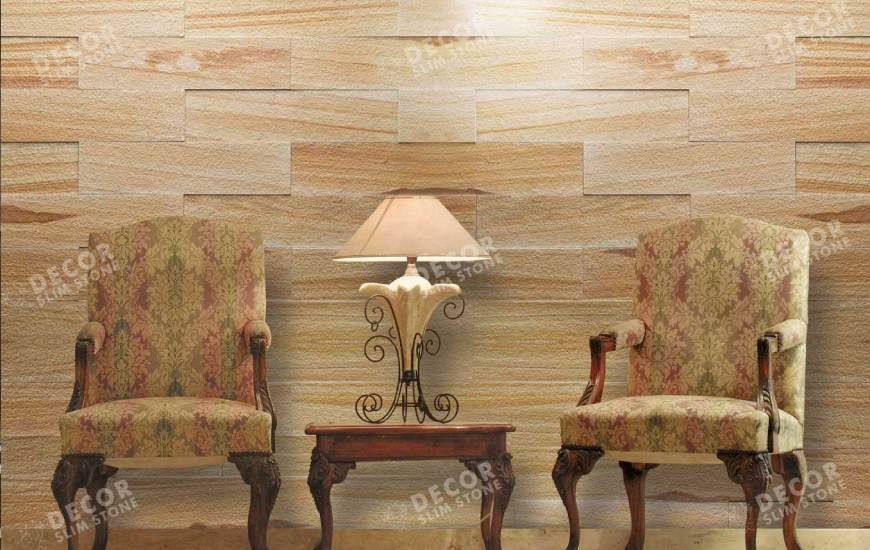 Stone lends an authentic unfinished feel to your interiors. When done right, the unfinished rough and natural look of stone works as a beautiful counterpoint to the smooth, streamlined furniture and other interior furnishings.
Bathroom decor is steadily growing in popularity in India. If you're blessed with a large bathroom, you can include an accent wall on any one wall of your bathroom to create a stunning and unique space to rejuvenate and relax.
#5: Go Bold with Black Walls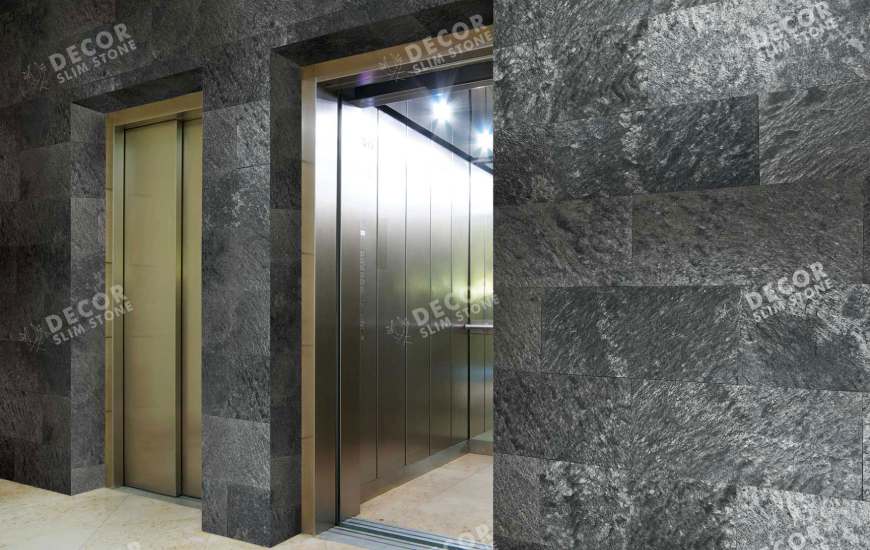 Black is a contentious choice when it comes to interior design. While some love it, others prefer to stay away from it. Irrespective of whether you fall in love with black camp or stay away from black camp, there's no denying that adding a black wall to your home is a timeless design style. By choosing just a small portion of your wall to be highlighted with black stone veneers, you can contrast and add colour to the rest of the space.
#6: Create a 3D Effect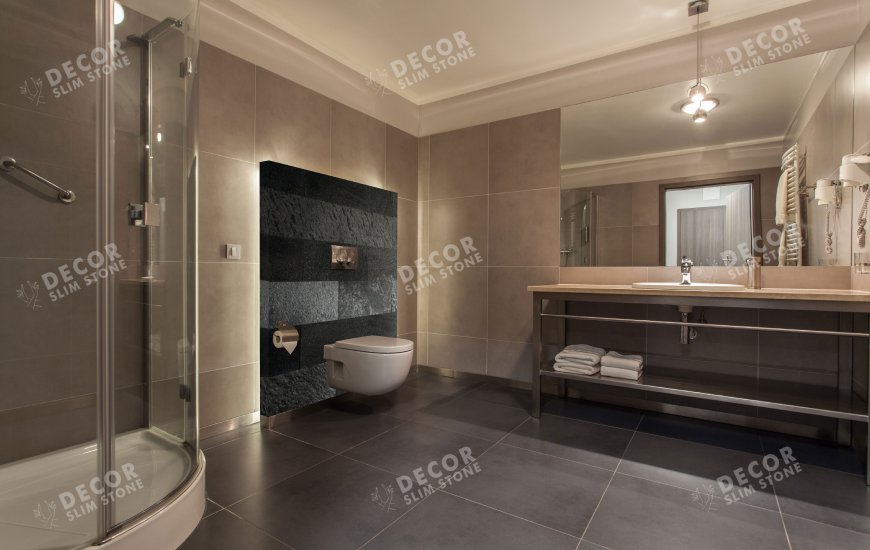 One of the biggest benefits of flexible stone veneers is that they add depth and texture to your room. By using uneven stone surfaces, you can create a striking 3D effect on your wall. This is sure to steal the limelight and contrast beautifully with the other neutral colours in your home.
#7: Turn an Exposed Pillar or Ledge into a Beautiful Work of Art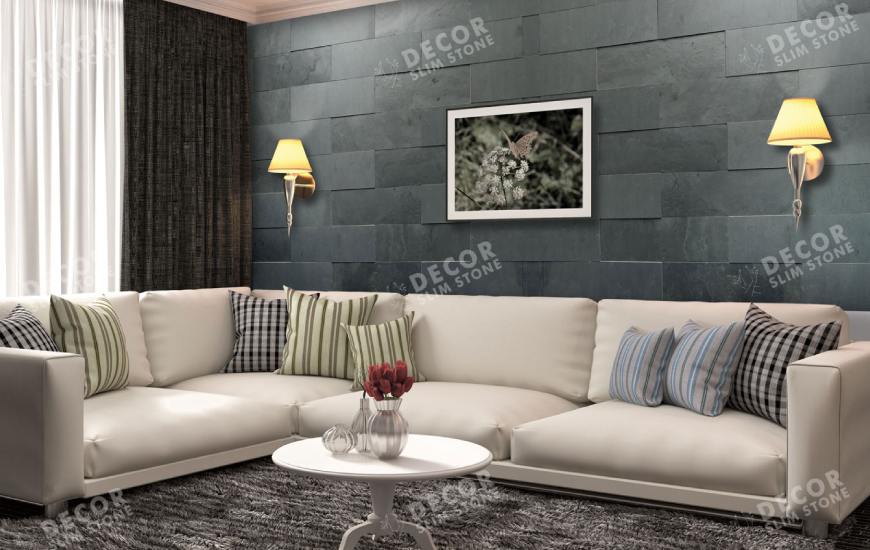 Do you have dull pillars or ledges in your home, just to add structural significance to your space? Transform them into beautiful corners by cladding flexible stone veneers.
#8: Add Stone Veneers to your Exterior Walls for Functionality and Beauty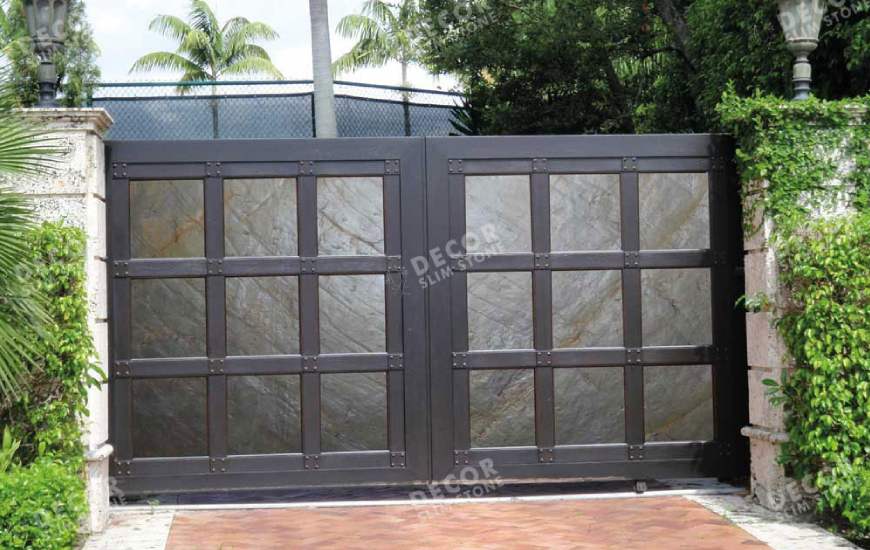 Adding stone veneers to exterior walls is a great way to make your home feel traditionally modern. Besides enhancing the aesthetics of the space, exterior stone veneers help you bring down your air-conditioning costs. It adds an extra layer of insulation to your home, thereby keeping your interiors cool.
#9: Use Stone Veneers on Stair-Risers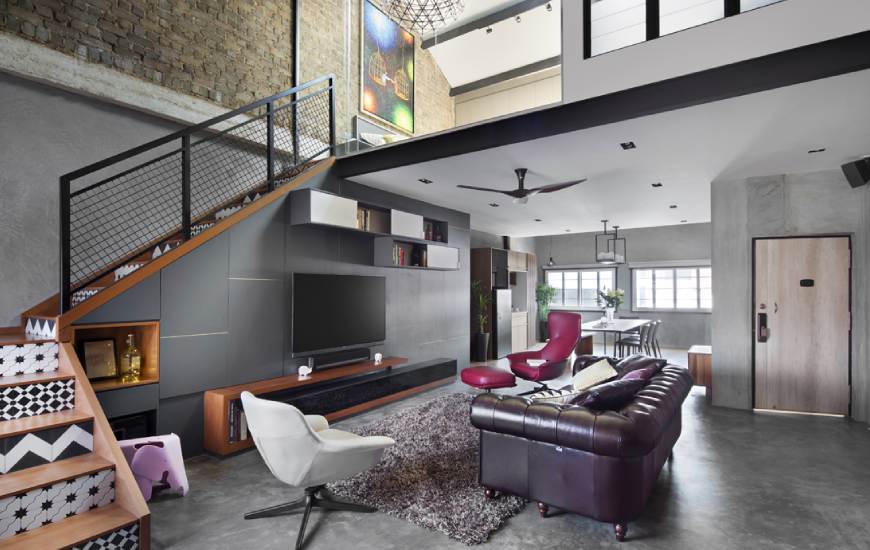 Give a unique look to your staircases by using flexible stone veneers on each stair riser. You can choose to go with a single design or mix it up by playing with different colours and textures.
#10: Make your Outdoors Stylish with Stone Veneers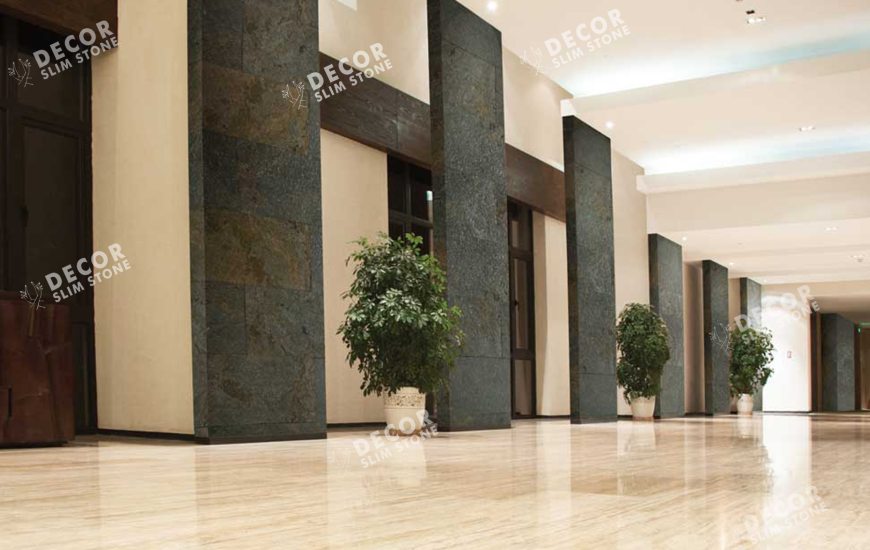 If you have a large courtyard or balcony, you can create a serene space to relax with the family. Use stone veneers to make the space inviting and cosy. You can opt to cover the entire wall or just a section with veneers. The choice is all yours. Additionally, using veneers outside is an excellent choice from a design perspective – as stone can withstand the harsh natural elements. It doesn't fade or discolour and will remain good as new for years to come.
Final Thoughts
Flexible Stone Veneers are rapidly gaining popularity in India for both residential and commercial spaces. It's versatile and timeless. Take inspiration from our suggestions and spruce up your home with stone veneers.
If you're looking for more ideas or need to check the prices of flexible stone veneers in India, get in touch with our sales team. As leading flexible stone veneer manufacturers in India, we have a wide product range to suit all interior and exterior needs. We offer shipping throughout India. Connect with our sales team to get a customised quote.